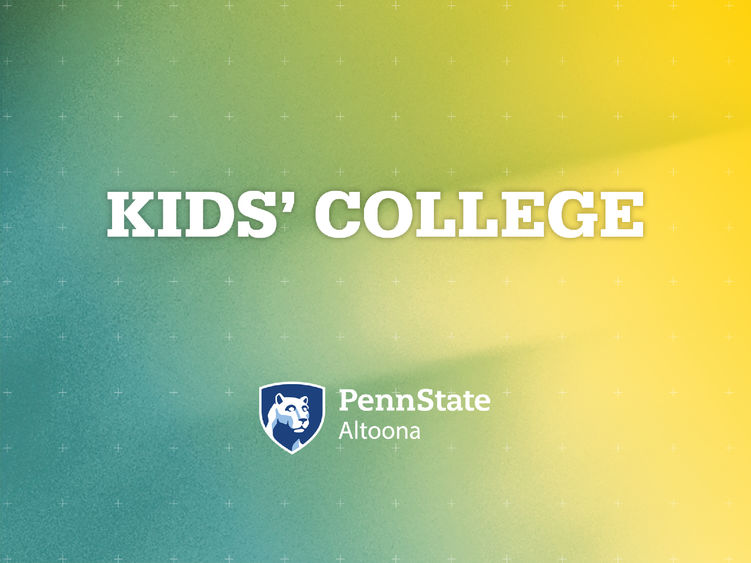 ALTOONA, Pa. — Penn State Altoona will offer an array of Kids' College camps this summer for children ages 7 to 15 featuring art, gaming, sports and STEM (science, technology, engineering and math).
Scratch Gaming and Programming will allow students to create and program animations, games and interactive stories, while STEM Challenges and Experiments will offer hands-on experiments.
Campers in Create Your Own Virtual Escape Room will use Google applications to gather clues, solve puzzles and break free before time runs out.
There is also a slime and polymers camp and a railroad engineering camp, plus a basketball camp and Sense-ational Endeavors, which gives students a combination of sensory experience including touch, sight, sound and smell.
Check out a complete list of camps on the Kids' College website or call 814-949-5041 for more information. Investment Savings Bank continues its significant commitment for an endowment and to fund scholarships in support of Kids' College.