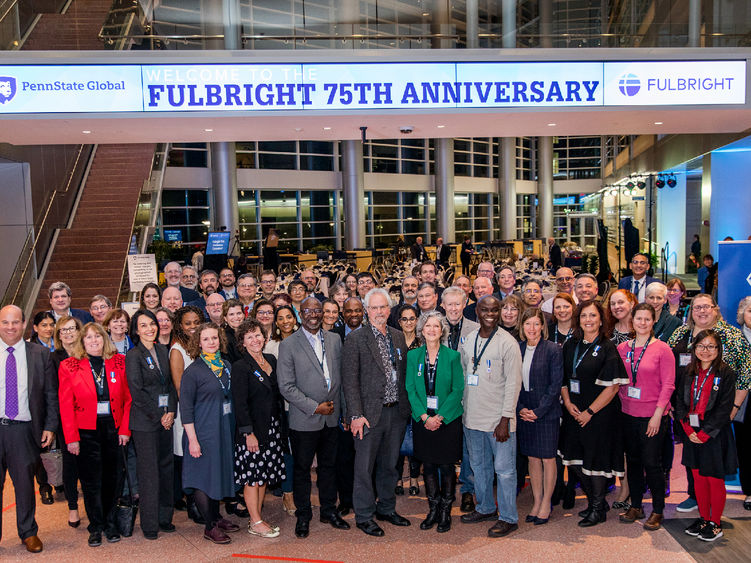 Penn State commemorated the 75th anniversary of the Fulbright program on Friday, April 8, with a celebration held at the University Park campus.
Four former Penn State Altoona Fulbright Scholars were in attendance, including Associate Professor Kofi Adu, Professor Mark Agee, Professor Emerita Roselyn Costantino, and Distinguished Professor Sandy Petrulionis.
The Fulbright Scholars Program is sponsored by the Bureau of Educational and Cultural Affairs section of the U.S. State Department. The program provides funding for scholars, teachers, and professionals to undertake advanced research and teaching activities around the world. Penn State supports the efforts of its faculty to participate in the Program through the Office of Global Programs.