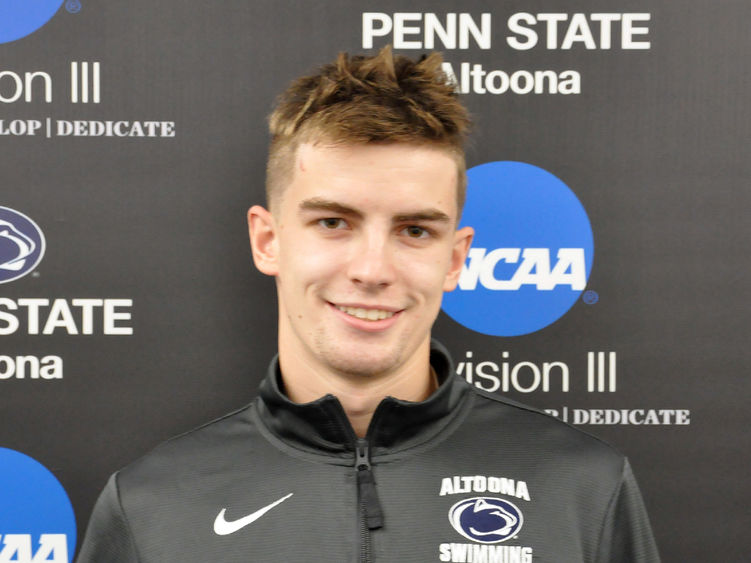 NORTH BOSTON, N.Y. — Penn State Altoona student-athlete Luke Pletz (Jefferson Hills, Pennsylvania/Thomas Jefferson) was selected as the Allegheny Mountain Collegiate Conference's Men's Swimmer of the Week on Monday, Jan. 24.
Pletz helped the Penn State Altoona men's swimming team to a 130-28 victory over AMCC opponent Pitt-Bradford on Jan. 21 by recording two individual first-place finishes and also being part of a relay first place.
Pletz prevailed in the 400 Yard IM for his first win of the meet, finishing with a time of 4:55.88. He later took first in the 100 Yard Backstroke by clocking in at 55.94. Pletz also combined with his teammates to post a first-place finish in the 200 Yard Medley Relay, in which the foursome compiled a time of 1:45.52.
This is the first AMCC Men's Swimmer of the Week award garnered by Pletz in his collegiate career.
Next up for the Penn State Altoona men's swimming team, the Lions will take on Elizabethtown College and Juniata College in a tri-meet this Saturday, Jan. 29, at 1 p.m. in Elizabethtown.