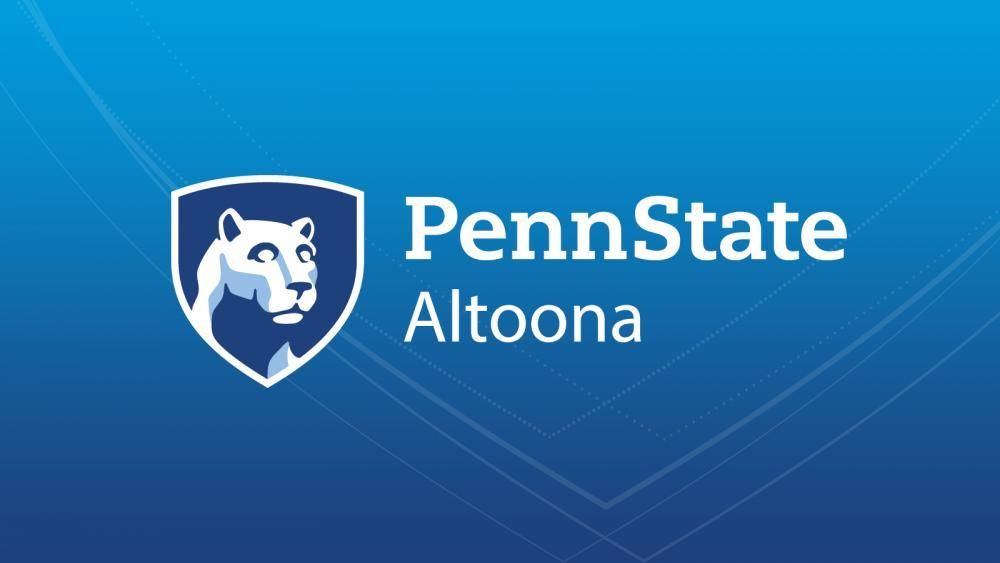 ALTOONA, Pa. — When Penn State Altoona student Tyler Frye collaborated on a research project with other Penn State researchers, it didn't just lead to a paper being published in the American Journal of Criminal Justice — it was also the springboard toward a career he never envisioned for himself.
Frye, an undergraduate student majoring in criminal justice and minoring in psychology, co-authored the article with Nathan Kruis, assistant professor of criminal justice, and Nicholas Rowland, professor of sociology, both at Penn State Altoona, and Richard Wentling, assistant professor of administration of justice at Penn State New Kensington.
The article — "Firearm Ownership, Defensive Gun Usage, and Support for Gun Control: Does Knowledge Matter?" — measured public support for certain types of gun control while simultaneously assessing how knowledgeable participants were about gun legislation, regulations, and functioning based on data collected from a representative sample of Pennsylvanian residents.
The collaboration began when Frye saw a poster based on Kruis' previous research in his office and instantly connected to it. As a hunter and gun owner, Frye has long had an interest in why individuals hold certain views on guns.
"When Dr. Kruis offered me a position in a research lab," Frye said, "I knew it was an opportunity I couldn't pass up, and I knew this was the topic that I wanted to research more thoroughly."
The paper was based on research conducted in the Integrated Social Science Research Lab, which currently enrolls a dozen undergraduates and involves former members of the lab now in careers or advanced graduate training and is co-directed with Rowland.
Frye was involved with each part of the project, though his major contributions were related to conceptualization and data collection. In their earlier work, the trio only used one measure of gun knowledge and one measure of support for gun control. When conceptualizing an extension of that work in the lab, they soon realized that those concepts were much more nuanced than they originally considered. Frye helped develop gun knowledge tests and the measures of orientation toward gun control that were used in the final paper.
"I assisted in creating a pilot study, and I helped design survey questions for our current study, clean and code data, run data analysis, and present the findings at multiple conferences," Frye said. "Dr. Kruis and Dr. Rowland made sure that I was involved in every step of the process, and I'm grateful for their guidance and the opportunities they gave me."
According to Frye, those opportunities changed the trajectory of his life. Prior to joining the lab, he had no interest in research or graduate school. He intended to stay at Penn State only until he earned 60 credits — what is needed to apply to the Pennsylvania State Police. Now he has different plans.
"I decided to complete my bachelor's degree in criminal justice solely because of my experiences working in the research lab," Frye said. "I am even planning on going to graduate school to continue my education. This whole experience has really changed my life."
Both Rowland and Kruis said they have enjoyed guiding Frye and witnessing his development.
"It's been really rewarding watching him grow as a scholar and seeing his transition first-hand," Kruis said.
"Tyler is one of the longest standing undergraduates in the lab," adds Rowland. "This means not only does he work on research projects, but he is also instrumental in mentoring the newer students not yet accustomed to the weekly, seminar-style lab meetings and demonstrating, by example, what it means to be a good citizen of the lab."
This project was generously supported by a Research Development Grant from the Office of Research and Engagement headed by Associate Dean for Research and Associate Professor of Architecture Corey Gracie-Griffin.