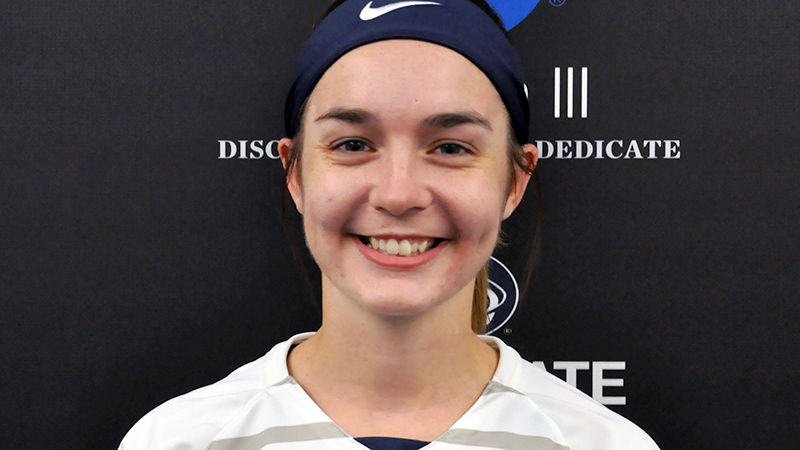 NORTH BOSTON, N.Y. — Penn State Altoona senior forward/midfielder Sadie McConnell (New Enterprise, PA/Northern Bedford) was named the Allegheny Mountain Collegiate Conference's Offensive Player of the Week in women's soccer.
McConnell had a pair of two-goal games for the Lions last week, powering her team's offense to wins over AMCC opponents Hilbert College and Medaille College.
In Thursday afternoon's 4-1 victory at AMCC foe Hilbert, McConnell finished with two goals, four shot attempts, and two shots on goal. In Saturday's 3-2 win at conference opponent Medaille, the senior totaled two goals, seven shot attempts, and six shots on goal.
On the week, McConnell recorded four goals – including two game-winning goals – for a total of eight points, and she took 11 shots with eight shots coming on goal. She currently leads Penn State Altoona this season in goals scored (4) and points (10).
This is McConnell's first AMCC Player of the Week award this season.
Penn State Altoona women's soccer is 4-5 overall, including a 3-0 mark in the AMCC. The team's next game is Wednesday, Oct. 6, when it travels to play non-conference opponent Penn College at 7 p.m.