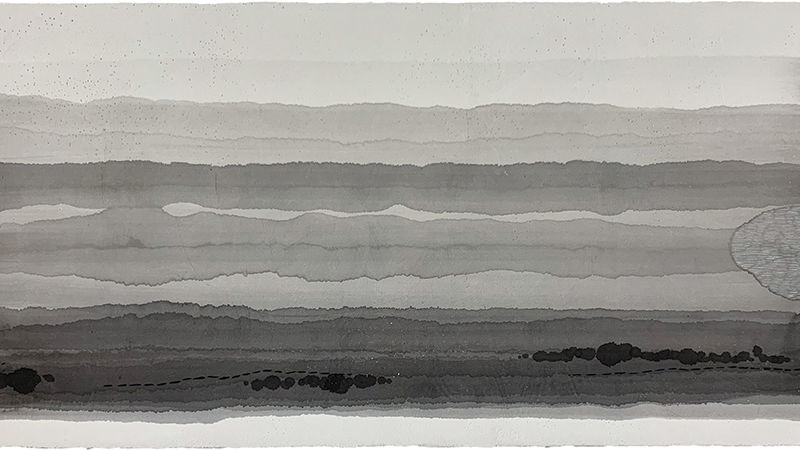 ALTOONA, Pa. — A body of work by Ivyside Juried Art Exhibition winner Nishiki Sugawara-Beda will run Aug. 19 through Oct. 8, in the Sheetz Gallery of the Misciagna Family Center for Performing Arts at Penn State Altoona. The exhibition is free and open to the public.
Sugawara-Beda, a Japanese American visual artist, received her master of fine arts degree from Indiana University and her bachelor of arts degree from Portland State University. She is an assistant professor of painting and drawing at Southern Methodist University in Dallas, Texas. Her work is shown in both solo and group exhibitions on the national and international levels including at the Spartanburg Art Museum and Morris Graves Museum of Art.
Sugawara-Beda was awarded the Seed Grant, Diversity Fellow Program, International Enhancement Grant, Idaho Art Fellow, and the Sam Taylor Fellowship. She also received an invitation to an artist residency at the Tusen Takk Foundation for this summer.
Her work is inspired and established by Japanese calligraphy, she said, which served as a gateway for her to understand her culture and the overall deeper meanings of existence: "My recent works attempt to highlight an oft-forgotten engagement in contemporary society — a deeper connection with one's own spirit." Through her work she encourages the viewer to connect to themselves on a deeper level.
The galleries are open from 10 a.m. to 2 p.m. Monday through Thursday. For further information, call the Misciagna Family Center for Performing Arts at 814-949-5452.