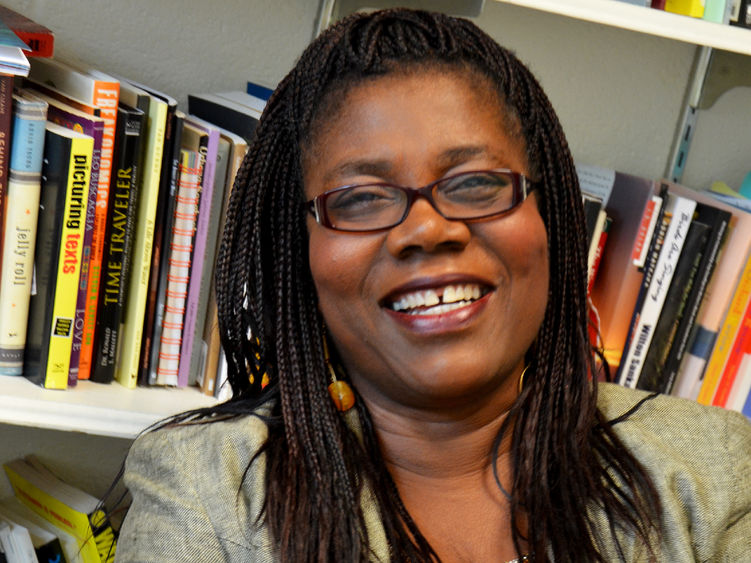 ALTOONA, Pa. — Patricia Jabbeh Wesley, professor of English at Penn State Altoona, is an invited speaker at several upcoming events.
The first will take place Friday, March 19, at 4 p.m. in a collaborative event between Cornell University's Institute for African Development and Ithaca City of Asylum. Jabbeh Wesley will read from her poetry, discuss migration and immigration issues, and address the seminar theme "Moving Worlds, Moving Words."
On March 23 at noon, Jabbeh Wesley will be the featured guest for the Penn State Alumni Association's Virtual Speaker Series. She will speak on the topic, "Ticketed by Bombs, Bullets, and War: My Scholarly and Personal Journey Here."
Finally, she is the featured poet for Bowers Writers House at Elizabethtown College in a virtual event on March 31 at 7 p.m., where she will offer "Iron Ladies of Liberia: An Exploration with Dr. Patricia Jabbeh Wesley."
Earlier this month, Jabbeh Wesley was a featured guest of Focus on Liberia, a Liberian and Diaspora media organization. During the program, "Literary Hour," she spoke on the craft of writing, her writing process, Liberian literature, and her current Penn State-supported project to anthologize Liberian literature. She also read a cross-section of her poetry and answered questions from participants around the world.