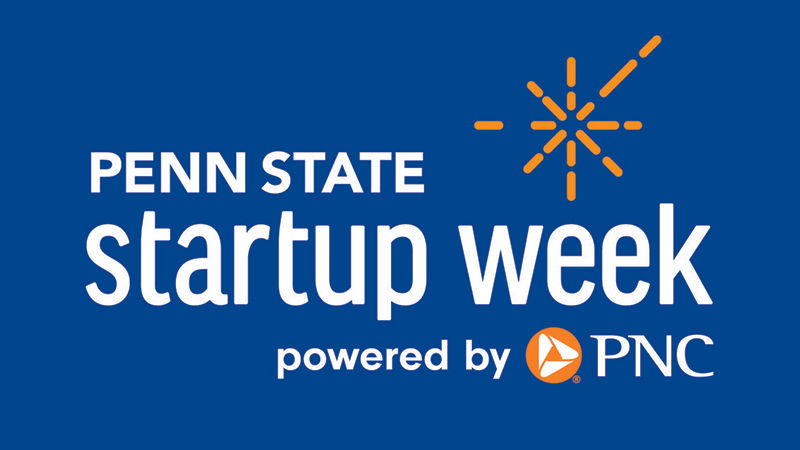 ALTOONA, Pa. — Penn State Altoona will hold several events for Startup Week, March 22 to 26.
A University-wide event, Startup Week takes place each spring and brings leading minds in entrepreneurship and innovation to Penn State campuses across the commonwealth. The week features entrepreneurial workshops, networking events, student pitch competitions, and presentations from startup founders and corporate innovators, including many Penn State alumni. Startup Week inspires students to go beyond what is expected of them and expand their minds to think more broadly in whatever career path they choose.
A schedule of Startup Week events on the University Park campus is available on the Startup Week site.
Monday, March 22
Penn State Startup Trivia (open to students enrolled at Penn State Altoona)
7:30 to 8:15 p.m. on Zoom
Kick off Penn State Startup week with a little lively competition. Learn about awesome startups and innovative ideas developed by Penn State Alumni. This virtual trivia game will inspire you, and you might even win prizes!
Tuesday, March 23
Kines Konnections, Exploring Kinesiology Career Paths (open to Penn State Altoona kinesiology students)
6 to 7 p.m. on Zoom
Hear from a panel of professionals who will share their career experience, job outlook, and answer questions.
Melinda Krimmel, instructor, kinesiology, Penn State Altoona
Thomas Marra, director of cardiology/cardio-pulmonary rehabilitation, UPMC Altoona
Dylan Bryan, 2017 alumnus and owner of WBO Health & Fitness
Wednesday, March 24
Entrepreneur in Residence (open to Penn State Altoona students enrolled in the entrepreneurship concentration or entrepreneurship minor)
From noon to 4:05 p.m.
The Entrepreneurship in Residence program provides students with opportunities to expand their network and get immediate feedback on their ventures or entrepreneurial career goals and aspirations.
Don Cella, 2013 alumnus and owner, Limelight Tile & Ceramics will talk one-on-one with students about his professional journey, answer questions, and offer tips. Cella graduated from Penn State Altoona with a dual major in marketing/management and entrepreneurship. He is also a Sheetz Fellow alumnus.
Thursday, March 25
What is an Entrepreneurial Ecosystem? (open to all Penn State students)
4:45 to 5:45 p.m. on Zoom
An ecosystem is defined as a complex network or interconnected system. This panel discussion will shed light on our local entrepreneurial ecosystem and offer tips on on how to get connected now or in the future! Panelists include the Startup Alleghenies Entrepreneur Coaches who represent the six-county southern Alleghenies region.
Matt Fox, 1995 alumnus, entrepreneur coach – Blair County, Altoona Blair County Economic Development Corporation
Blake Fleegle, entrepreneurial coach – Cambria County, JARI
Christa McGeary, 2013 alumna, entrepreneur coach – Huntingdon County, Sheetz Fellow
Matt Reckner, entrepreneurship coach, Somerset County
Thursday, March 25
Show & Tell: The UnisBrands Story (open to all Penn State students)
5 to 6 p.m. on Zoom
Nicholas Unis, 2020 alumnus, was an 18-year-old first-year student at Penn State Altoona when he started his own business. After multiple iterations and a huge amount of unwavering perseverance, Unis is now the CEO of UnisBrands, LLC, a custom sustainable sneaker manufacturer. Sharing information about his entrepreneurial journey, he will explain how his company is "Turning Plastic Waste into a Wearable Statement."