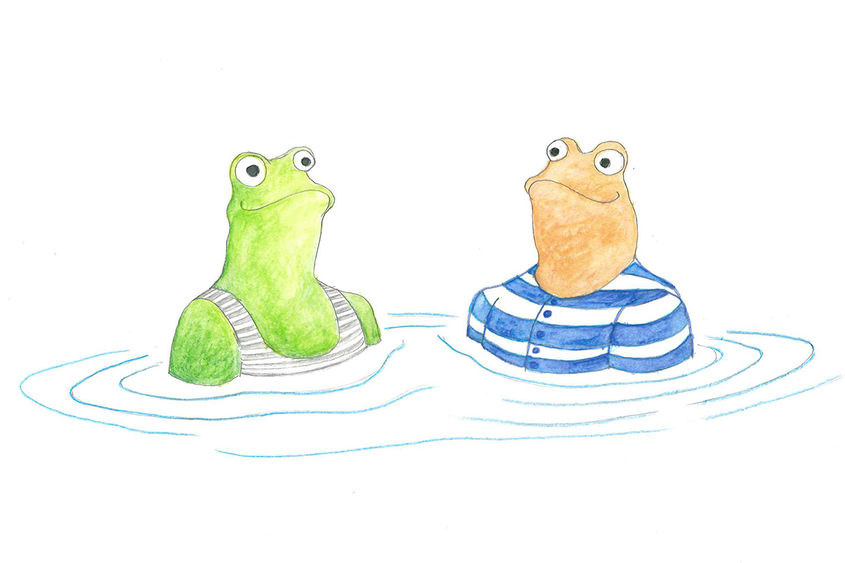 Penn State Altoona will present A Year with Frog and Toad April 6-8, 2017, in the Wolf Kuhn Theatre of the Misciagna Family Center for Performing Arts. Performances are Thursday and Friday at 7:30 p.m. with a matinée Saturday at 2 p.m. Tickets are $5 for students and $7 general admission. Children under 12 are free.
Directed by Naomi Baker, instructor in theatre and integrative arts, A Year with Frog and Toad is based on the children's book series by Arnold Lobel. The musical adaptation has received three Tony award nominations for best musical, best original score, and best book.
Instructor in Theatre Arts, Carlos Ruiz, serves as scene and costume designer while Kelly Hartman is musical director. The roles of Frog and Toad are portrayed by students David Boyer and Ian Brumbaugh. The rest of the ensemble includes Erin Becker, Shaymus Dugan, Luke Hollingshead, and Karol Rodriguez. Puppeteers are Chibueze Nduka and Mizani Neal. Children and adults alike will love the vibrant colors, energetic music, and skillful puppetry of the show, as well as the lively choreography by Cassie Lewis.
Saturday's matinée performance offers a special treat for children in the audience. A copy of the original book, signed by Penn State Altoona's cast and production team, will be given away, and children can have their pictures taken with costumed characters before and after the show.
Tickets for A Year with Frog and Toad may be purchased at the box office, open Monday – Thursday, 10 a.m. – 2 p.m. and before and during all performances. For further information, call 814-949-5452.