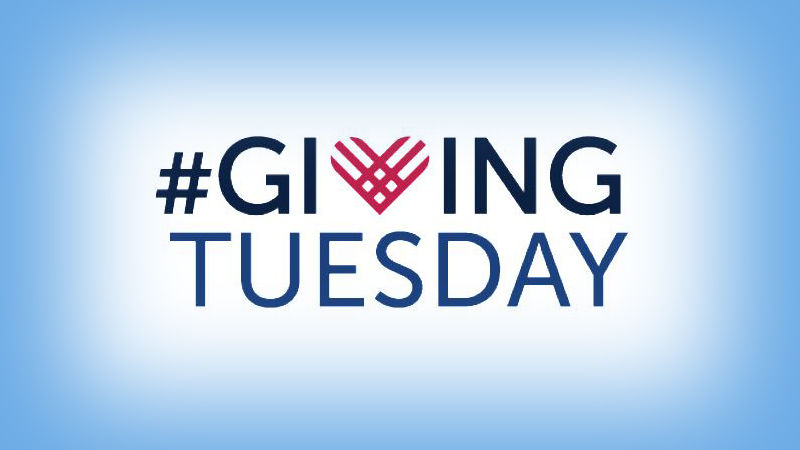 ALTOONA, Pa. — On Dec. 1, Penn State Altoona will participate in #GivingTuesday, an international day of philanthropy, by advancing the college's Future Fund.
The Penn State Altoona Future Fund supports programs that enrich academic and cultural life, such as study abroad and student research projects. It also provides scholarship support and emergency assistance for students experiencing a financial crisis.
This year, thanks to the generous support of Richard and Jeane Singer, each gift to the Future Fund goes further. When Penn State Altoona raises $5,000 during the #GivingTuesday campaign, the Singers will match it—doubling the impact. Richard is a retired faculty member at Penn State Altoona, and Jeane received her doctorate from Penn State. The Singers are devoted supporters of Penn State Altoona.
#GivingTuesday is an opportunity to encourage philanthropy and recognize the critical role alumni and friends play in the University community. The event encourages Penn Staters to give back and support future generations of leaders and visionaries.
Learn more about the campaign by visiting Penn State Altoona's #GivingTuesday Future Fund page.
Penn State Altoona's Engineering Ahead program is also participating in #GivingTuesday. Engineering Ahead is a summer bridge program. In the summer before their freshman year, the program prepares future engineers for success in academically challenging majors. There is a national need to retain and graduate more engineering students, particularly from underrepresented groups. Penn State Altoona's Engineering Ahead program is working toward this goal by providing a math-intensive academic enrichment and professional development program.
The Engineering Ahead program is offered at no charge to students. Funding for the program will ensure that more students are initially successful in well-respected STEM degrees. Learn more about the campaign by visiting the #GivingTuesday Engineering Ahead page.
Gifts made on #GivingTuesday 2020 will advance "A Greater Penn State for 21st Century Excellence." This focused campaign seeks to elevate Penn State's position as a leading public university in a world defined by rapid change and global connections. With the support of alumni and friends, "A Greater Penn State" seeks to fulfill the three key imperatives of a 21st-century public university: keeping the doors to higher education open to hardworking students regardless of financial well-being; creating transformative experiences that go beyond the classroom; and impacting the world by fueling discovery, innovation, and entrepreneurship. To learn more about "A Greater Penn State for 21st Century Excellence," visit greaterpennstate.psu.edu.