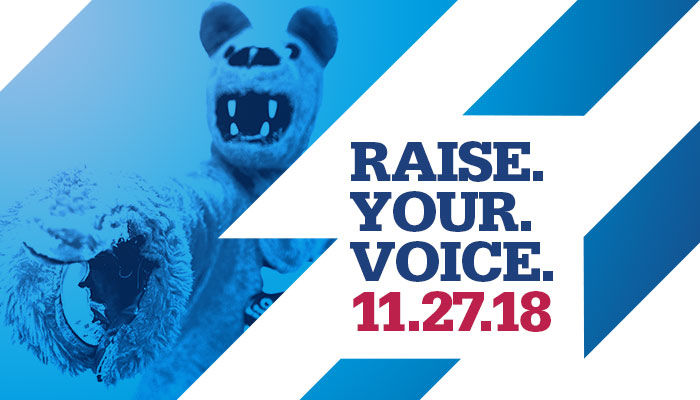 On November 27, 2018, Penn State Altoona will participate in #GivingTuesday by advancing the college's Future Fund.
The Penn State Altoona Future Fund provides funding to support programs that enrich academic and cultural life both on campus and in the community, such as study abroad and student research projects, and allows the administration to help students experiencing a financial crisis.
This year, thanks to the generous support of Joe Richardella, a 1979 Penn State Altoona alumnus, each gift goes further. If Penn State Altoona raises $2,500 during the #GivingTuesday campaign, he has agreed to match it—doubling the impact.
Gifts of $5 or more made by Penn State Graduates of the Last Decade (GOLD) will be matched dollar for dollar up to $100 by the University.
Founded in 2012 by the 92nd Street Y – a community and cultural center in New York City − #GivingTuesday inspired millions of people to give back and support the causes they believe in. Over $300 million was raised online to benefit a tremendously broad range of organizations, and much more was given in volunteer hours, donations of food and clothing, and acts of kindness.
Learn more about the campaign by visiting Penn State Altoona's #GivingTuesday page.