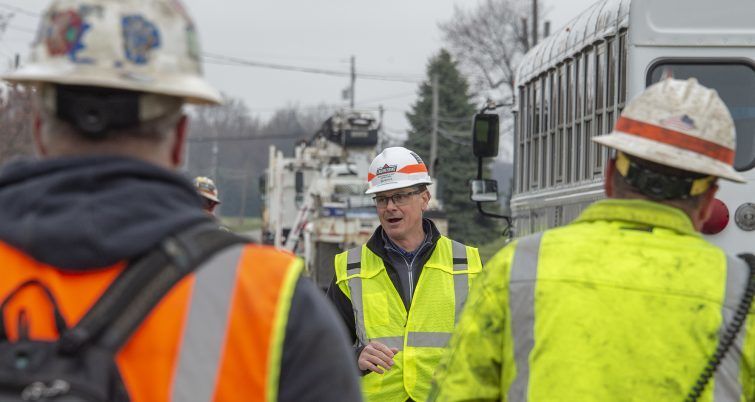 ALTOONA, Pa. — Ed Boyle, a member of Penn State Altoona's Rail Transportation Engineering Program Advisory Board, has been named the first "Engineer of the Year" by Railways Track and Structures magazine.
Boyle is currently vice president of engineering for Norfolk Southern Railway, where he has spent more than 25 years showing technical expertise, skilled project management, and first-class leadership.
"Ed is a forward-thinking individual who has a genuine desire to inspire the next generation of railroad engineers. This is evidenced by his dedication to our Rail Transportation Engineering Program," said Penn State Altoona chancellor and dean Lori J. Bechtel-Wherry. "Not only is Ed passionate about enhancing the workforce and recruiting fresh talent to the industry, he is committed to bringing cutting-edge solutions to the industry through science-based research. Ed is data-driven and works effectively with our faculty and with those at other universities to improve overall maintenance of rail track and structures for Norfolk Southern and the entire industry."
Boyle, a Pittsburgh native, graduated from Penn State's University Park campus in 1993 with a degree in engineering.
Read Railways Track and Structures' full article here.