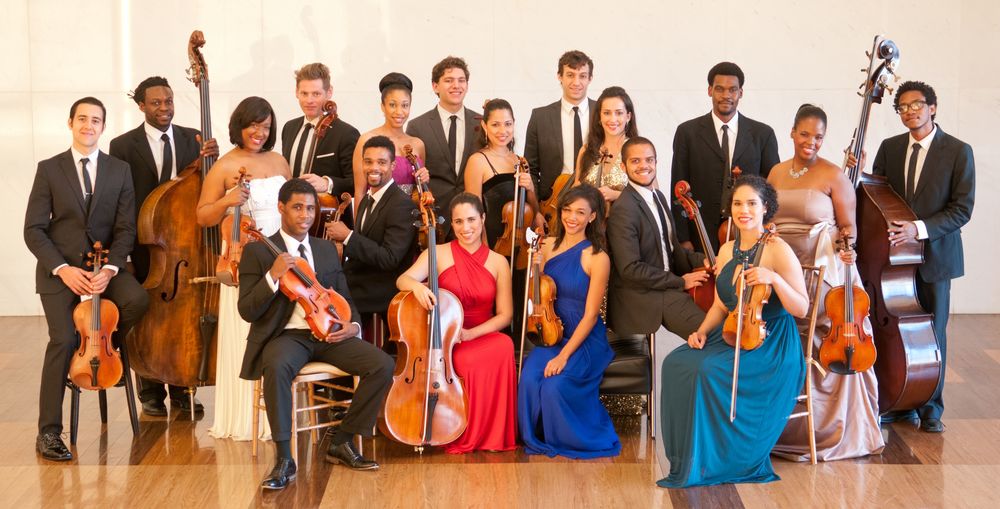 ALTOONA, Pa. — The Center for the Performing Arts at Penn State is partnering with Penn State Altoona to present two free public programs featuring the music ensemble the Sphinx Virtuosi on Wednesday, Sept. 28. Artists from the group will participate in a forum held in the Titelman Study of the Misciagna Family Center for Performing Arts at 3 p.m. A concert will be held at 7:30 p.m. in the Paul K. and Margery Wolf Kuhn Theatre.
Sphinx Virtuosi, one of the nation's most dynamic professional orchestras, consists of 18 classical soloists. The musicians are alumni of Detroit's internationally acclaimed Sphinx Competition, which provides educational and performance opportunities to black and Latino musicians. Members of Sphinx Virtuosi have performed as soloists with America's major ensembles, including the New York Philharmonic and the symphony orchestras of Cleveland, Detroit, Atlanta, Philadelphia, Seattle and Pittsburgh. Members also hold professional orchestral positions. "Latin Voyages: Viajes Latinos," the ensemble's fall 2016 tour, takes audiences on a journey that includes zesty Argentine tango, nocturnal images of Mexico, and a tribute to the great Brazilian composer Astor Piazzolla. The program invites listeners to explore the great palette of the string medium through the prism of celebrated and lesser-known composers.
The Altoona event is part of the Center for the Performing Arts Classical Music Project. Supported by the Andrew W. Mellon Foundation, the project provides opportunities to engage students, faculty and the community with classical music artists and programs. The Takács Quartet, American Brass Quintet, pianist Christopher O'Riley, cellist Matt Haimovitz, and the Brentano String Quartet have all appeared at Penn State Altoona as part of the project, which is supported, in part, by the Pennsylvania Partners in the Arts, a partnership between the Pennsylvania Rural Arts Alliance and the Pennsylvania Council on the Arts, a state agency. Learn more at http://cmp.psu.edu.
Free tickets are required for the evening concert and are available at the Misciagna box office, open 10 a.m. to 2 p.m. Monday through Thursday, or at the door. For more information, call the box office at 814-949-5452.