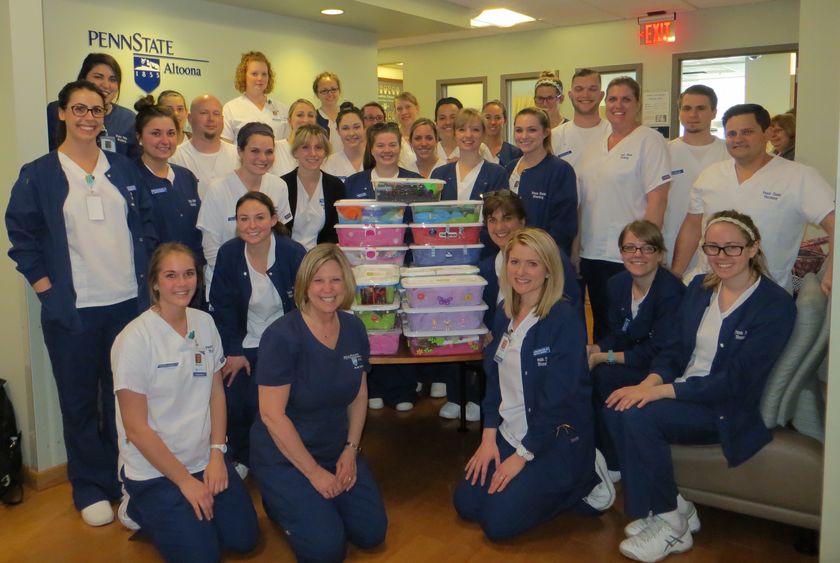 ALTOONA, Pa. — Penn State's College of Nursing Honor Society, Beta Sigma, selected the Jared Box Project as its spring 2016 service project. The goal of the program is to lift the spirits of children in hospitals by giving them a small plastic storage box filled with games, toys and other activities.
The Jared Box Project was started in 2001 by children at Our Lady of Victory School in State College to honor Jared McMullin, who lost his battle with brain cancer at age 6.
Nursing students at Altoona and other Commonwealth Campuses put together boxes and distributed them to local hospitals like UPMC Altoona and included a special handwritten note inside each bin.
Sharon Lacue, Beta Sigma board member and instructor in nursing at Penn State Altoona, said this was an opportunity for students to serve the common good.
"The Jared Box Project is such a wonderful cause that our students can support," Lacue said. "It brings out the best in our students through preparation, collaboration and direct involvement with our local hospitals."