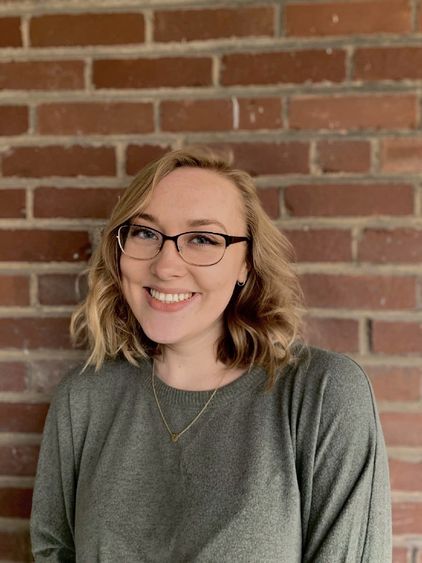 UNIVERSITY PARK, Pa. — Penn State Altoona student Raya Kenepp has been a leader in the LGBTQA+ communities on her campus and in her hometown, and she plans to continue her leadership this summer despite the constraints of COVID-19. Kenepp is preparing to launch a virtual summer book club for queer-identified teens in her hometown of Lewistown, Pennsylvania, with the support of a Student Engagement Network (SEN) Remote Innovation Grant.
"I hope to provide LGBTQA+ youth with a sense of community and support at a time when they may be feeling isolated," said Kenepp. "I also hope to convey to participants that there are people in their community who care about their experiences."
Kenepp, who is majoring in human development and family studies at the Altoona campus and who identifies as a member of the LGBTQA+ community herself, has previously led efforts to advocate for queer-identified individuals. During the recently concluded academic year, she served as executive coordinator of the Pride Alliance at Penn State Altoona, leading efforts to organize the first pride parade in Altoona and the first drag show on the Altoona campus. She also helped a friend from home to launch the Mifflin Juniata LGBT+ Alliance, of which Kenepp is now a member.
Kenepp said that she was inspired to continue her leadership with a virtual LGBTQA+ book club when she heard about the SEN Remote Innovation Grant. Each semester, the Student Engagement Network awards competitive grants to support the engagement experiences of students across the University. This spring, given the constraints of COVID-19, the SEN asked students to pitch ideas for engagement opportunities they could complete remotely, and Kenepp was among the grant recipients.
"Students are innovative and proposed many incredible ideas during this grant cycle that will, despite perceived limitations, create personal growth, professional readiness and community impact," said Michael Zeman, director of student engagement programs.
Kenepp said that she plans to use the grant funds to purchase books for approximately 10 participants, whom she will recruit with help from the Mifflin Juniata LGBT+ Alliance. She hopes to select titles that will prompt discussions about embracing one's identity and how sexual orientation intersects with race and other forms of identity. Kenepp plans to support her local community further by purchasing books from a small independent bookstore in Lewistown, The Crooked Shelf Bookshop. She will lead weekly discussions through Zoom.
"I hope that this experience will shed a positive light into my local community about the presence and importance of the LGBTQA+ community," she said. "We are here!"
The Student Engagement Network is a joint initiative between Undergraduate Education, Student Affairs and Outreach and Online Education. The mission of the Student Engagement Network is to advance the power of participation by connecting students with experiences that empower them to make a positive impact as citizens and leaders of the world.
For more information about the Student Engagement Network, visit engage.psu.edu or email [email protected].