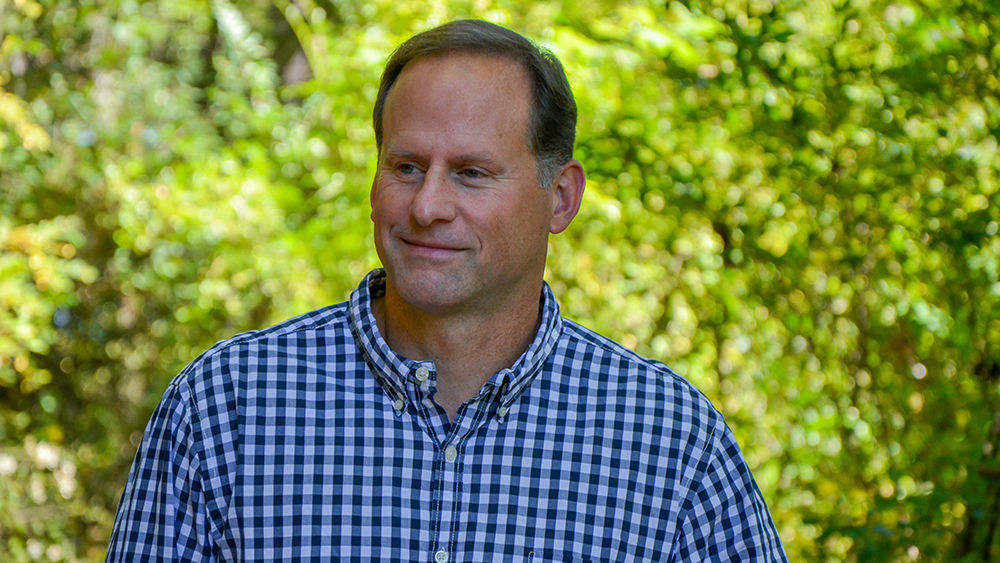 Todd Davis, professor of English and environmental studies, has work included in two new anthologies.
The poem, "The Last Time My Mother Lay Down with My Father," is published in Healing the Divide, edited by the poet James Crews. This collection includes works by poets from all walks of life and from all over America who prove the possibility of creating in our lives what Dr. Martin Luther King called the "beloved community," a place where we see each other as the neighbors we already are. Healing the Divide urges us, at this fraught political time, to move past the negativity that often fills the airwaves and to embrace the ordinary moments of kindness and connection that fill our days. The book includes a preface by former Poet Laureate of the United States and Pulitzer Prize winner Ted Kooser, as well as poems by W.S. Merwin, Lucille Clifton, Ross Gay, Naomi Shihab Nye, and Tracy K. Smith.
Davis's personal essay, "Temporal," is included in Gather at the River: 25 Authors on Fishing, edited by the novelists David Joy and Eric Rickstad. Davis's essay recounts a moment fishing with his son on a small mountain stream along the Allegheny Front and the ways a green drake hatch slowed the passage of time, highlighting the sacramental aspects of nature. Gather at the River includes nonfiction by some of our nation's best prose writers, including Ron Rash and C.J. Box. Some of the proceeds from the sales of this book benefit C.A.S.T. for Kids, a public charity that joins volunteers with children who have special needs and disadvantages for a day of fishing.