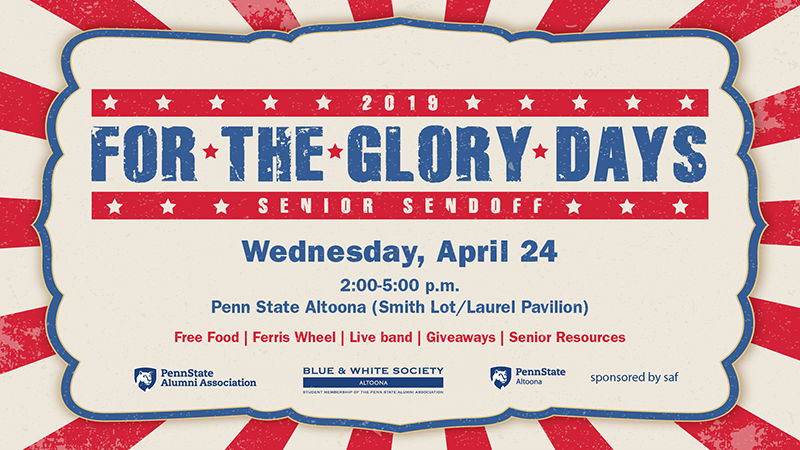 Penn State Altoona will host "For the Glory Days" senior sendoff Wednesday, April 24, 2019, from 2–5 p.m. in the Smith Building parking lot and Laurel Pavilion.
The event will feature free food, a Ferris wheel, live music, giveaways, and information and resources for graduating seniors.
The event is sponsored by the Penn State Alumni Association, the Penn State Altoona Blue and White Society, and the Student Initiate Fee.