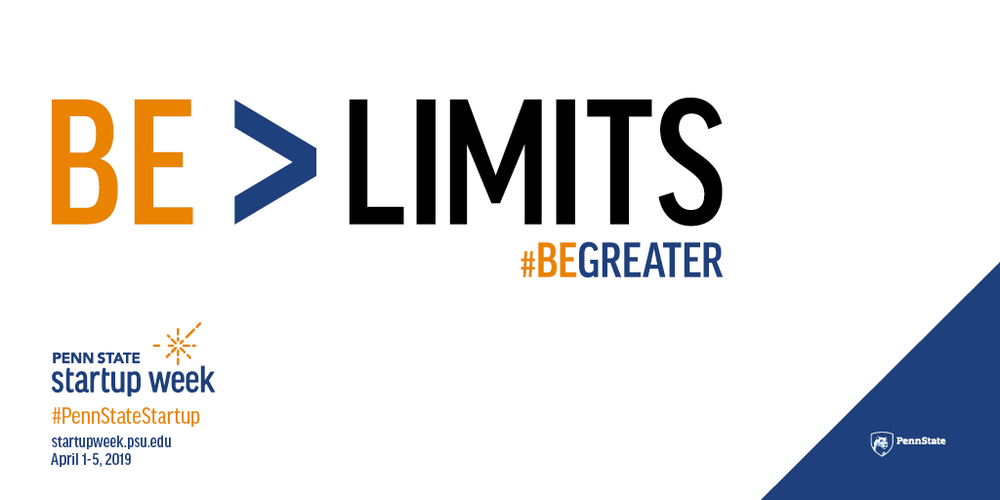 Penn State Altoona has three events scheduled for Penn State Startup Week April 1-5.
Now in its third year as a University-wide initiative, Penn State Startup Week is a celebration of entrepreneurship that connects participants with Penn State's vast network of resources aimed at driving innovation in all fields. Events include presentations from startup founders and corporate innovators, idea development workshops and mentoring sessions, and an entrepreneurial resource fair.
Tuesday, April 2
Business of the 21st Century
Speaker Patrick Maser, ACN Senior Vice President
12:05–1:15 p.m.
201 Sheetz Center for Entrepreneurial Excellence
Patrick Maser was exposed to network marketing by his parents who ran successful home-based businesses. As an adult, he chose a more traditional path of higher education followed by entry into the workforce. While having big dreams, at the end of the day Patrick realized he was busy making a living, not a life. So he began searching for his greater purpose. He eventually teamed up with his brother to build an ACN business and has been showing people globally how to take control of their financial future.
Thursday, April 4
Business Planning Resources
Speaker Lori Lysiak, Penn State Altoona Reference and Instruction Librarian
3:05–4:20 p.m.
Sheetz Center for Entrepreneurial Excellence
Friday, April 5
I Can Sideline Pancreatic Cancer Symposium
7:00 p.m.
Devorris Downtown Center
A schedule of Startup Week events on the University Park campus is available at startupweek.psu.edu/schedule.