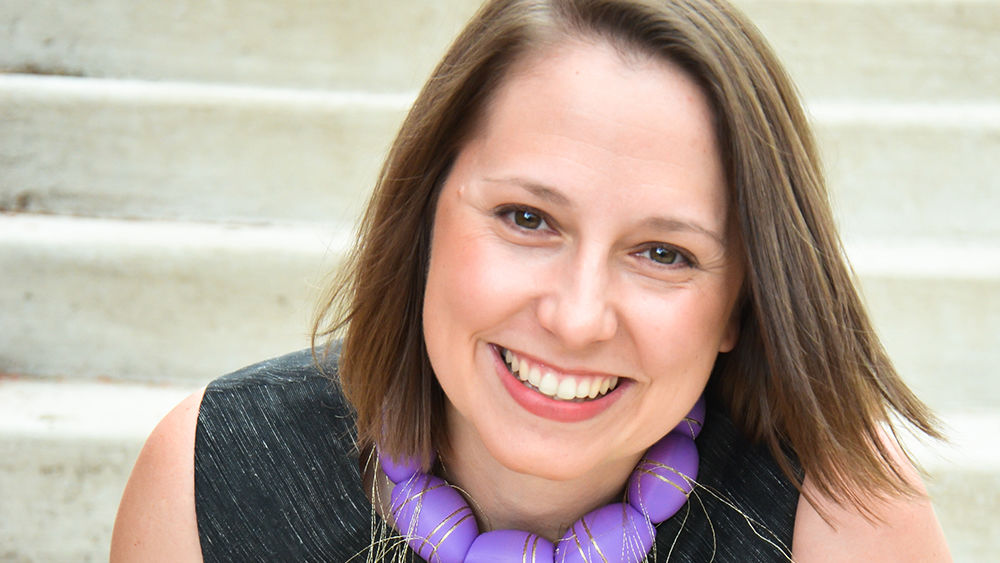 Rebecca Strzelec, professor of visual arts and program coordinator of visual art studies at Penn State Altoona, has been conferred the status of distinguished professor, the highest professorial distinction at the University.
Strzelec was selected following a recommendation from Lori J. Bechtel-Wherry, chancellor and dean of Penn State Altoona.
Strzelec earned her bachelor of fine arts in 2000 and master of fine arts in 2002 from Tyler School of Art, Temple University, in metals/jewelry/CAD-CAM. Her work consists of wearable objects created via computer-aided design, three-dimensional modeling, and 3-D printing. Her work is included in the permanent collections of the Museum of Arts and Design, Fuller Craft Museum, and Racine Art Museum. Strzelec's work has been featured in many exhibitions in prominent contemporary craft galleries in the U.S and abroad.
Strzelec is a Penn State Alumni Teaching Fellow and the 2016-17 Penn State Laureate. She served as chair of the SIGGRAPH 2012 conference, an annual event that brought over 21,000 people connected to computer graphics and interactive techniques to Los Angeles. She is a board member for Arts Altoona and co-directs the The Center for Additive Manufacturing and Printing on campus.
Her recent projects include 365 Grams and Fake Anatomies. 365 Grams is a series of jewelry repurposed from the large collection of costume jewelry given to Strzelec by her grandmother before she died. While Penn State Laureate, Strzelec wore a piece of that jewelry each day for a year and documented it on Instagram. Now that each piece has had its last day in the sun, she is dismantling and reconfiguring to create new jewels. Fake Anatomies is a series of large neck pieces of 3-D printed and found objects, mostly injection molded shark anatomical models, with suggested biological explanations for the 45th U.S. president's behavior.
"I am humbled by my promotion to distinguished professor," said Strzelec. "To be among the ranks of such amazing faculty at the University is really cool. But the best part probably has to be the words my former students, colleagues, and collaborators took the time to gather about their experiences learning and working with me. The letters of support were overwhelming. It is always nice to hear you have made an impact, especially with your students. There is no way I could be anything close to distinguished without their crucial part in my life. My students' energy and inquiry seep into everything I do and make."
"The international recognition of Rebecca's art work combines with her truly remarkable work to join art with the commercial sector (including a multi-million-dollar-National Science Foundation grant and leadership posts at international organizations of commercial and trade artists) to make her a most worthy recipient of this honor," stated Brian Black, division head of Arts & Humanities. " From coordinating our four-year-degree program in Visual Arts Studies to helping develop our 3-D printing lab, Rebecca's work on behalf of the arts is a vital component of our college."
The title of distinguished professor, established by the Office of the President, recognizes the academic contributions of current full-time faculty members who hold the rank of professor. Distinguished professors are acknowledged leaders in their fields of research or creative activity; demonstrate significant leadership in raising the University's standards in teaching, research, or creative activity and service; and exhibit excellent teaching skills.
Strzelec is the third faculty member at Penn State Altoona to receive this honor. Brian Black was named distinguished professor of history and environmental studies in 2017, and Sandra Petrulionis was named distinguished professor of English and American studies in 2014.