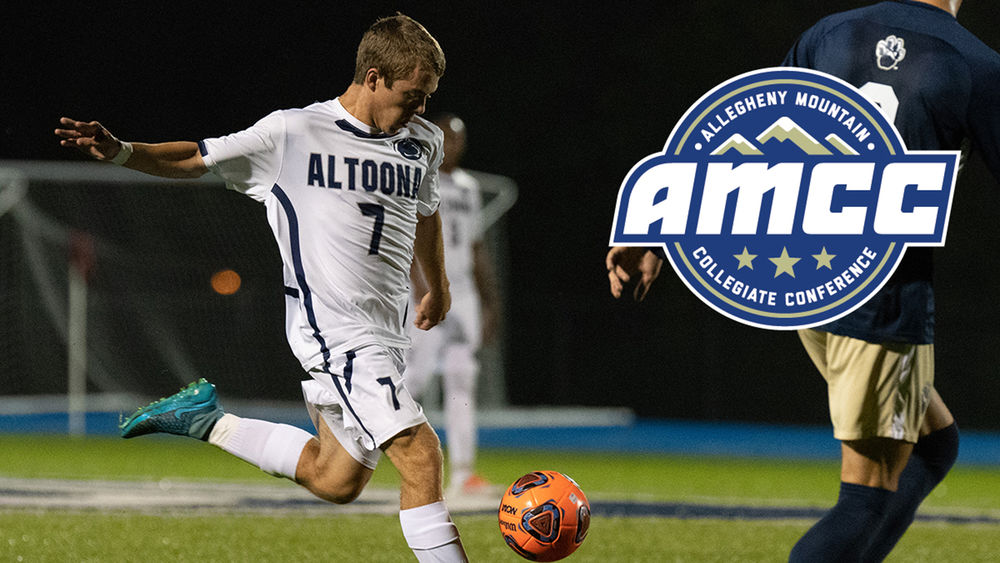 ORCHARD PARK, N.Y. – Penn State Altoona senior forward Jordan Crist (Alum Bank, PA/Chestnut Ridge) was voted to the second team of the All-Allegheny Mountain Collegiate Conference squad, which was announced Tuesday, November 6, 2018.
Crist capped his four-year career with the Penn State Altoona men's soccer team with another strong season this fall. The speedy forward played in and started 14 of his team's 15 games, finishing the year ranked 12th in the AMCC in goals scored (7), 14th in shots on goal (19), 17th in points (15), and 18th in shots attempted (32). He was also fifth in the conference in penalty kicks made (2) and eighth in game-winning goals (2). Crist led the Lions in goals, points, shots attempted, shots on goal, penalty kicks, and game-winning goals. He also tied for second on the team with one assist.
Earlier this season, Crist was voted the HEROsports.com D3 HERO of the Week for his big game against Hilbert College on October 20. In that game, the senior scored a career-high four goals while adding one assist. Crist's numbers that day set new single game team records for goals scored (4), points (9), and shots (11).
Crist ends his collegiate playing career ranked among the top offensive players in Penn State Altoona men's soccer history. In the Lions' all-time records, he is second in goals scored (22), third in shots on goal (59), fourth in points (48), game-winning goals (6), shots attempted (115), and penalty kicks made (2), and seventh in goals per game (0.31). Crist is also fifth in team history in games started (62) while ranking eighth in games played (70) and minutes played (4,186).
This is the third time in Crist's four-year career that he has been voted to the All-AMCC team. He was a third team selection in both 2015 and 2016.
Penn State Altoona men's soccer finished the 2018 season with a 3-12 overall record, including a 3-6 mark in the AMCC. The Lions placed eighth in the conference's regular season standings.