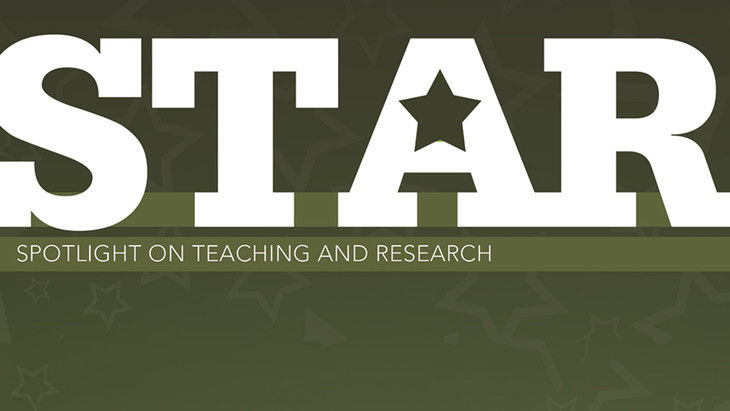 Penn State Altoona is pleased to announce the 2018-2019 Spotlight on Teaching and Research (STAR) Series in which faculty share how their research influences their teaching and vice versa. The series is sponsored by Penn State Altoona's Office of Academic Affairs. Series events will be held from 12:15 – 1:15 p.m. in room 150 of the Hawthorn Building. All events are free and open to the campus community.
The 2018-2019 STAR Series will feature the following presentations:
Sarah Shear, assistant professor of social studies education
"Confronting difficult histories: Blurring researcher-teacher-student identities to engage in transformational dialogues"
Thursday, September 13, 2018
Jeffrey Moore, assistant professor of mechanical engineering
"Evaluation of Priming Event Peak Pressures in Liquid Propulsion Systems"
Thursday, November 8, 2018
Cairsty DePasquale, assistant professor of biology
"How to train your fish: 'Just keep swimming, just keep swimming!'"
Thursday, February 28, 2019
Learn more on the STAR Series page.