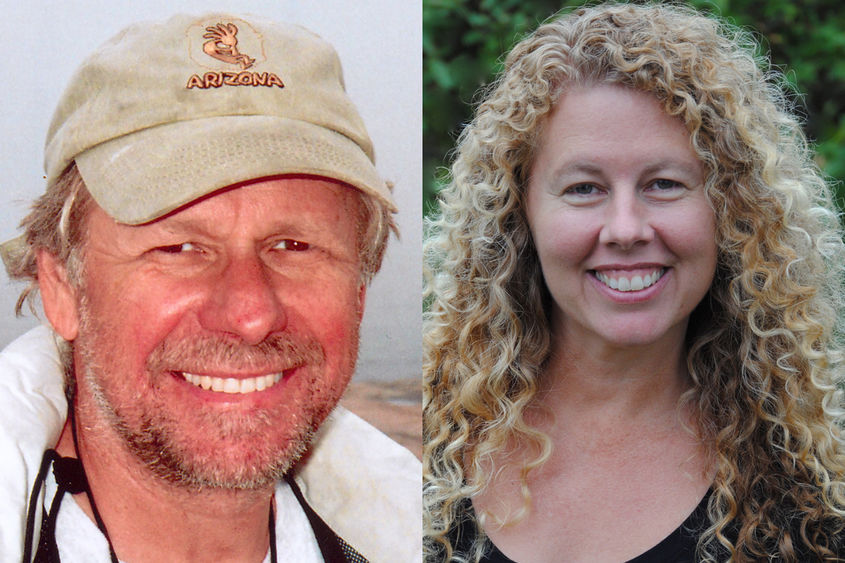 Two English program faculty members will read from their new books of poetry on Thursday, September 6, 2018, at 4:30 p.m. in rooms 101-103 of the Misciagna Family Center for Performing Arts. Ian Marshall, professor of English and environmental studies, will read from Circumambulations, and Erin Murphy, professor of English, will read from Assisted Living.
Circumambulations is Marshall's sixth book. At the center of the collection are three long poems about circumambulations of California's Mt. Tamalpais. A circumambulation is a ritual walk around a sacred object, often a landscape feature like a lake or mountain. A circumambulation is not just a walk—it's a walk that leaves room for meditation, reverence, and appreciative encounter with the landscape—and yes, a spirit of playfulness and camaraderie as well. That spirit is evident in the other poems collected here as well, though it may be an idea rather than a piece of landscape that the poet is circling around.
Assisted Living is Murphy's seventh book of poetry. The collection is comprised of seventy-two demi-sonnets, a seven-line poetic form that she devised. The poems encompass the life span experience, ranging from childhood to aging and caregiving. Poet Sandra Beasley says, "With each poem, Assisted Living develops Murphy's concern with the search for intimacy, particularly in moments fraught by illness or injustice. Frank, resilient, these poems insist on glimmering with transformed light."
Sponsored by the English program and the Division of Arts and Humanities, the reading is free and open to the public. After the reading, Marshall and Murphy will sign copies of the books which will be available for purchase.