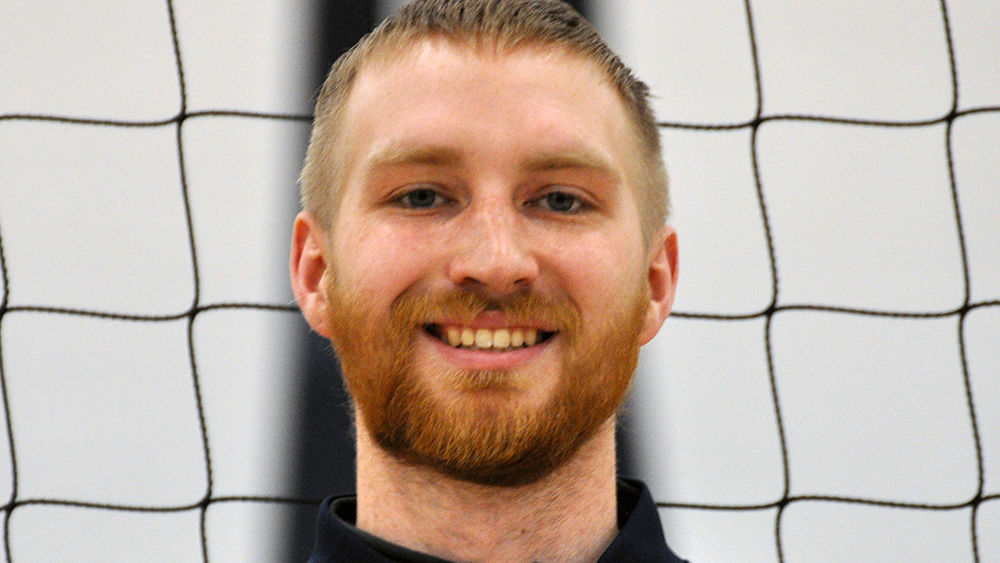 ORCHARD PARK, N.Y. – Penn State Altoona men's volleyball's senior middle hitter Dan Downs (Reading, PA/Daniel Boone) was named the Allegheny Mountain Collegiate Conference's Player of the Week on Monday for his strong play last week.
Downs had a huge week for the Lions, helping his team go 2-0 with a great performance in the middle.
In Monday night's 3-0 win over North Eastern Athletic Conference opponent Wilson College, Downs finished with eight digs – an impressive total for a middle hitter – to go along with six kills, three solo blocks, and one block assist. In the Lions' 3-1 victory over AMCC foe Penn State Behrend on Saturday afternoon, the senior had 11 kills while posting a .478 attack percentage, and he also totaled eight solo blocks and two block assists. Downs' eight solo blocks and 10 total blocks were both career-highs, and they tied for the second-most blocks in a single match in Penn State Altoona men's volleyball history.
For the week, Downs had 17 kills (2.43 kills per set), 14 total blocks (11 solos, three assists, 2.00 blocks per set), and eight digs (1.14 digs per set). He finished the week with a .311 attack percentage and totaled 29.5 points (4.2 points per set).
This is Downs' first AMCC Player of the Week award this season and the second of his career.
Penn State Altoona men's volleyball is 10-10 overall, including a 2-1 mark in its primary conference, the NEAC, and a 1-1 record in its secondary conference, the AMCC. The Lions' next match is this Wednesday, March 21, when they hit the road to face non-conference opponent Thiel College for a 7:30 p.m. match.