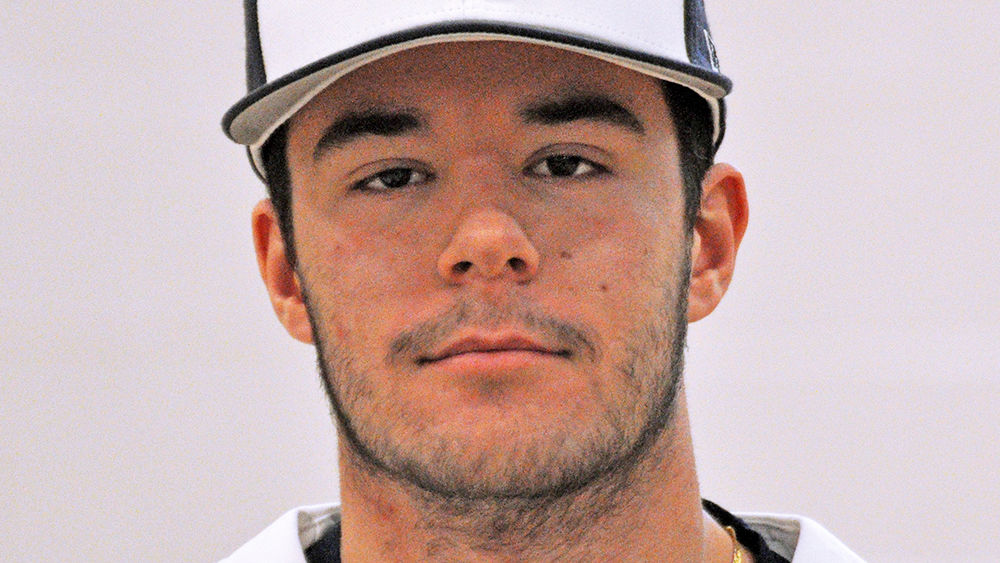 DANBURY, Conn. – Penn State Altoona baseball's freshman right-handed pitcher Tyler Manger (Lindenhurst, NY/Lindenhurst) was named the Eastern College Athletic Conference's Division III South Region Rookie of the Week on Tuesday.
Manger had a pair of excellent relief appearances last week during the Lions' competition in the RussMatt Central Florida Invitational.
In last Tuesday's 13-11 win over John Carroll University, Manger entered the game in relief and pitched 1 1/3 innings without allowing a hit, a run, or a walk while striking out one batter to record his first collegiate save. In Saturday's 17-6 victory over Penn State Abington, the freshman picked up his first collegiate win after throwing three innings in relief and yielding just two hits and one unearned run to go along with a strikeout.
On the week, Manger pitched 4 1/3 innings and secured one win and one save. He yielded just two hits and one unearned run while issuing no walks and striking out a pair of batters.
Penn State Altoona baseball is slated to return to action this Saturday, March 17, when the team will host its home opener at Stewart Athletic Field in a 3:00 p.m. single, 9-inning game against non-conference opponent Keuka College.