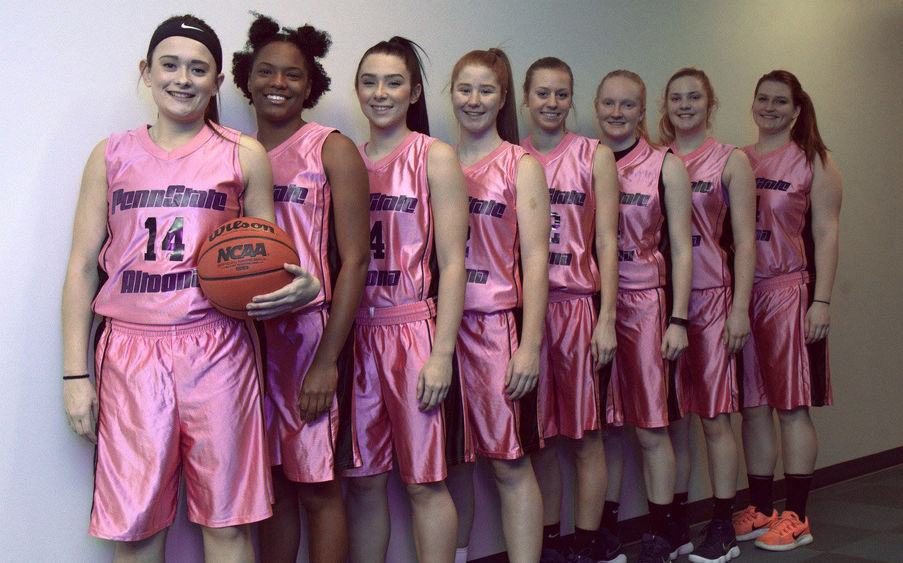 Men's basketball
Penn State Altoona 85, La Roche College 84
Penn State Altoona 107, Pitt-Bradford 80
In their win over Pitt-Bradford on Wednesday, Feb. 14, the Lions set a new program single game record for assists (31) and tied their single game record for field goal percentage (63.6 percent). Penn State Altoona made 42 field goals in the game, the fourth-most in a game in team history. Additionally, the team's total of 107 points is tied for the sixth-most in a game in program history.
Women's basketball
Penn State Altoona 79, La Roche College 75
Pitt-Bradford 67, Penn State Altoona 59
The Lady Lions' win over La Roche College on Saturday, Feb. 10, snapped a 17-game losing streak to the Lady Redhawks. Sophomore guard Finnley Christine (Tyrone, Pa./Tyrone) scored a game-high 26 points for Penn State Altoona in that win.