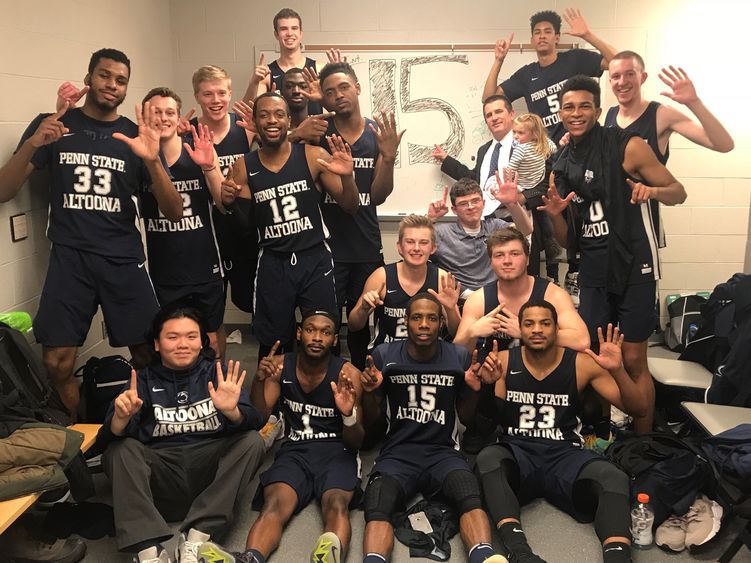 Men's Basketball
Penn State Altoona 96, D'Youville College 71
Penn State Altoona 79, Mount Aloysius College 76 (OT)
With their win on Thursday, Feb. 8, over Allegheny Mountain Collegiate Conference opponent Mount Aloysius, the Lions earned their 15th victory of the season. That sets a new team record for the most wins in a single season, surpassing the previous mark of 14 wins that was achieved by the 2016-17 squad.
Men's Volleyball
Wittenberg University 3, Penn State Altoona 0
Marian University 3, Penn State Altoona 0
Elmira College 3, Penn State Altoona 0
No. 5 Dominican University 3, Penn State Altoona 2
For the second week in a row, Penn State Altoona sophomore opposite hitter Brandon Arentz (Mount Wolf, PA/Northeastern) was chosen as the North Eastern Athletic Conference's Defensive Player of the Week on Tuesday, Feb. 6 for his performance the previous week. In five matches last week, Arentz had 52 digs (2.74 digs per set) while adding seven total blocks (0.37 blocks per set). He also contributed 32 kills (1.68 kills per set).
Women's Basketball
Penn State Altoona 90, D'Youville College 67
Mount Aloysius College 80, Penn State Altoona 56
In her last two games, freshman Alexis Cannistraci (Tyrone, PA/Tyrone) is averaging 11.5 points per game, 11.0 rebounds per game, 3.5 blocks per game, and 2.0 assists per game.