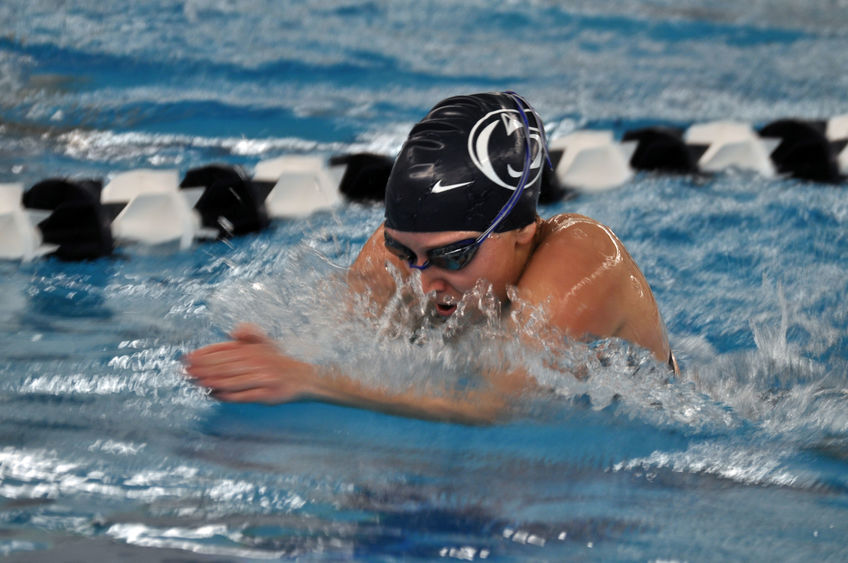 Men's Basketball
Medaille College 89, Penn State Altoona 74
Penn State Altoona 91, D'Youville College 63
Penn State Altoona 78, Franciscan University 63
With seven steals in the Lions' win at D'Youville on Sunday, Jan. 28, senior forward Dequan Jackson (Philadelphia, PA/Murrell Dobbins) tied the men's basketball program's single game record for steals. Additionally, senior guard/forward Ishimeal Nance (Muscle Shoals, AL/Muscle Shoals) set a new team record for free throws made in a season on Wednesday, Jan. 31 at Franciscan, surpassing the previous record and finishing the night with 98 foul shots made in 20 games this season.
Men's Swimming
Penn State Behrend 150, Penn State Altoona 75
Freshman Cheongjae Lee (Gwacheon-si Gyeonggi-do, South Korea/St. John's) had one individual first place and one relay first place in the Lions' loss to Penn State Behrend on Saturday, Jan. 27. Lee earned first in the 200 Yard I.M. with a time of 2:36.16, and he was later part of the team that took first place in the 200 Yard Freestyle Relay with a combined time of 1:54.71.
Men's Volleyball
No. 13 Nazareth College 3, Penn State Altoona 2
Mount Saint Joseph University 3, Penn State Altoona 0
Penn State Altoona 3, John Jay College 1
Penn State Altoona 3, York College (N.Y.) 0
Messiah College 3, Penn State Altoona 2
Sophomore opposite hitter Brandon Arentz (Mount Wolf, PA/Northeastern) was named the North Eastern Athletic Conference's Defensive Player of the Week on Tuesday, Jan. 30 for his performance the previous week. In five tough non-conference matches, he posted 50 digs (2.63 digs per set) and five total blocks (0.26 blocks per set) while also contributing offensively, recording 36 kills (1.89 kills per set).
Women's Basketball
Medaille College 84, Penn State Altoona 78
Penn State Altoona 90, D'Youville College 54
Penn State Altoona 83, Franciscan University 58
Sophomore guard Finnley Christine (Tyrone, PA/Tyrone) has been on a hot streak of scoring for the Lady Lions. She has scored 15 or more points in 12 consecutive games, dating back to the team's Dec. 9 contest against Medaille.
Women's Swimming
Penn State Behrend 131, Penn State Altoona 75
Freshman Elizabeth Anderson (Lewisberry, PA/Red Land) had two individual first place finishes while taking part in a relay team that won first in its event during the Saturday, Jan. 27 meet against Penn State Behrend. Anderson won the 100 Yard Breaststroke in 1:21.21, and she also took first in the 200 Yard Breaststroke with a time of 3:02.54. In the 200 Yard Medley Relay, the freshman combined with her teammates for a total time of 2:10.01 to come in first in the event.