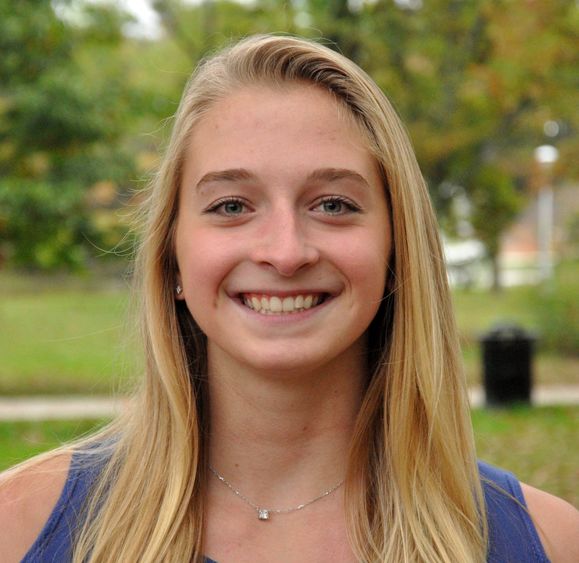 ORCHARD PARK, N.Y. - Penn State Altoona freshman Danielle Bye (Hockessin, DE/Cab Calloway School of the Arts) was named the Allegheny Mountain Collegiate Conference's Women's Swimmer of the Week on Monday for her performance in the pool this past Friday.
Bye had a big night in the Lady Lions' 110-70 loss at non-conference opponent Gallaudet University on Friday. The freshman recorded two individual first place finishes and was also part of a relay team that took first in its event.
In the 200 Yard Freestyle, Bye prevailed with a time of 2:21.87. She later won the 100 Yard Butterfly in 1:06.89. In the 200 Yard Freestyle Relay, Bye combined with her teammates to come in first place with a total time of 2:04.18.
This is Bye's first AMCC weekly award of her freshman campaign, and it is the fourth time this season that a member of the Penn State Altoona women's swimming team has earned a Swimmer of the Week recognition from the conference. Bye is a Nutritional Science major at Penn State Altoona.
Penn State Altoona women's swimming returns to the water on Saturday, January 27 when it hosts AMCC opponent Penn State Behrend for a 1:00 p.m. meet.