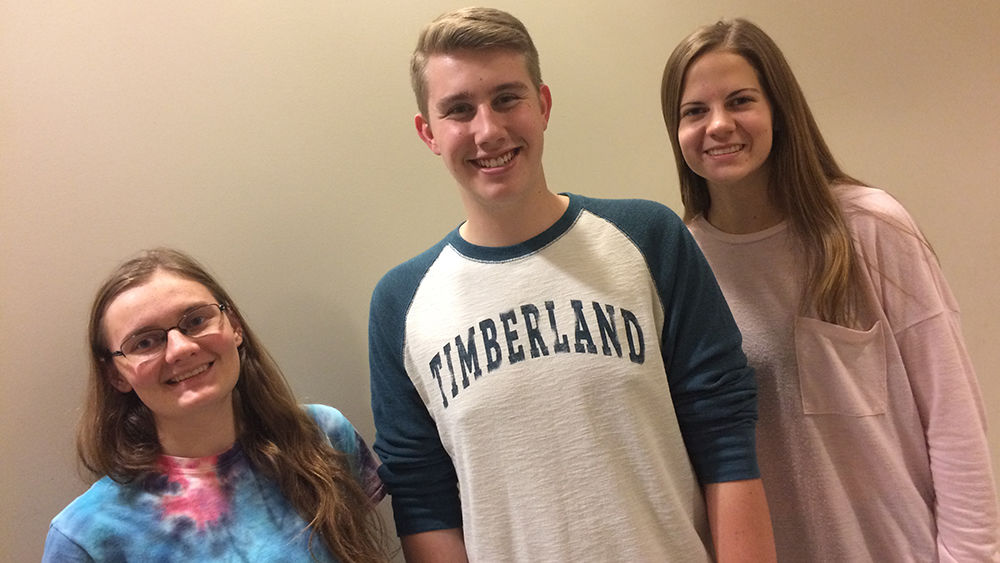 Ian Brumbaugh won first place in the 2017 Common Read Writing Contest for his essay "Be Heard." Abigail Orr won second place for her essay "A Second Chance." Alicia Dolan received third place for her essay "My Greatest Foe."
Brumbaugh, Orr, and Dolan wrote their entries in English 50H, an introductory creative writing course taught by Erin Murphy, professor of English. Brumbaugh read his winning essay at the Emerging Writing reading on Nov. 14 and will have his piece published in the upcoming issue of Hard Freight, Penn State Altoona's online student literary magazine.
The theme of this year's contest was based on the Common Read book Tribe: On Homecoming and Belonging by Sebastian Junger. Students were invited to submit works that explored the ideas of community, belonging, brotherhood/sisterhood, and displacement.
The contest was sponsored by the Writing Commons and the Honors and English programs.