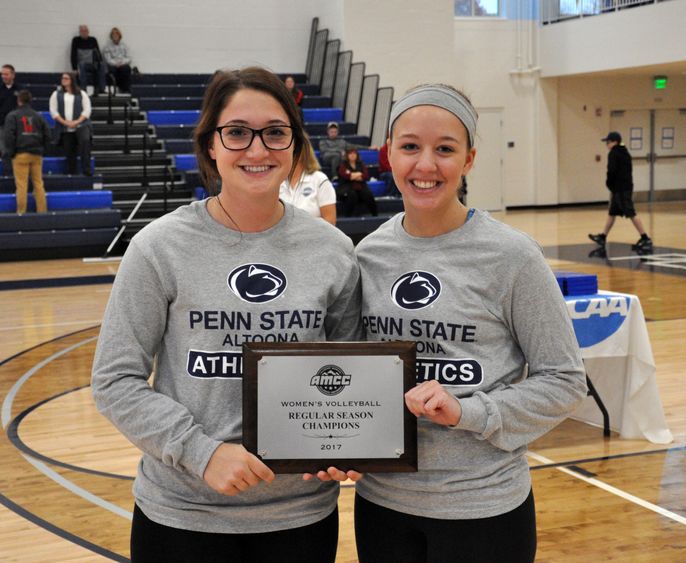 Women's Swimming
Franciscan University 97, Penn State Altoona 96
Freshman Hannah Kimmick (Youngwood, Pennsylvania/Hempfield) had two individual first place finishes and was also part of a relay event team that won first in Penn State Altoona's loss to Allegheny Mountain Collegiate Conference opponent Franciscan University on Saturday, Nov. 4. She placed first in the 200-yard freestyle with a time of 2:20.38 before winning the 500-yard freestyle in 6:12.20. Later, Kimmick combined with her teammates for a time of 2:09.22 to come in first place in the 200-yard freestyle relay.
Women's Volleyball
La Roche College 3, Penn State Altoona 1 (AMCC Tournament, semifinal)
Sophomore outside hitter Lauren Diller (Chambersburg, Pennsylvania/Chambersburg) was named to the All-Tournament Team for the AMCC playoffs. In the Lady Lions' loss to La Roche on Saturday, Diller posted team-highs with 14 kills and 32 digs.