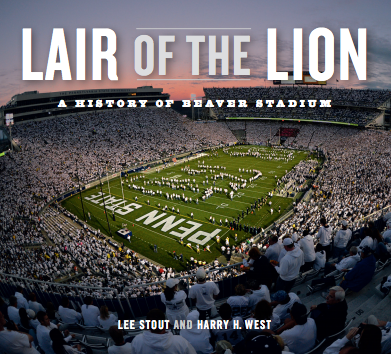 Penn State Altoona will host authors Lee Stout and Harry West Friday, November 3, 2017, from 3:00 - 4:00 p.m. in the Book Store on campus.
Stout and Lee will speak on their new book Lair of the Lion: a History of Beaver Stadium and sign copies, which will be on sale for a discounted price of $25.
Says Michael Bezilla, author of Penn State: An Illustrated History, "Stout and West's narrative offers insights into the Penn State character that extend far beyond the gridiron. They present a wonderfully entertaining story that's likely to interest even those University alumni and friends who have never attended a football game at Beaver Stadium."