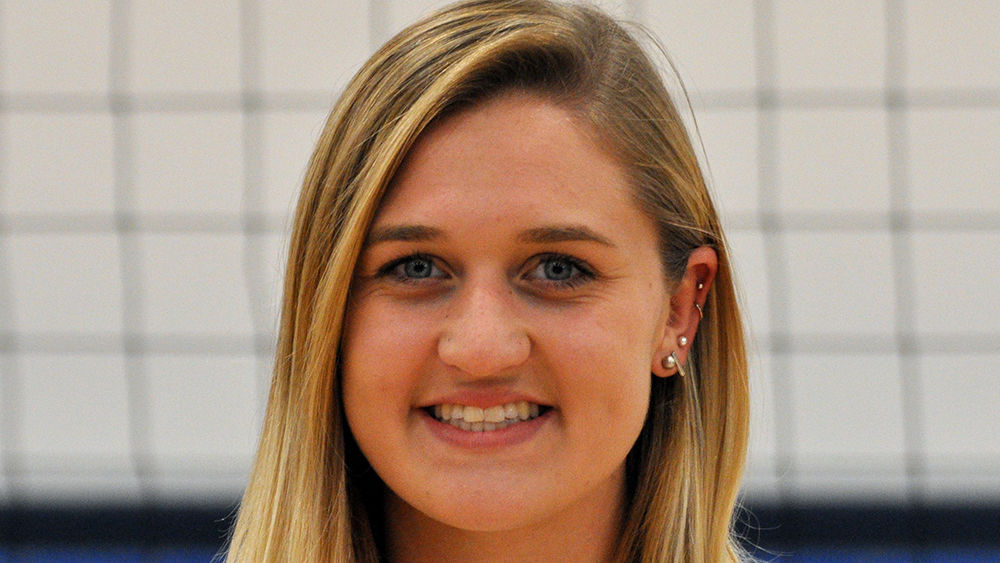 DANBURY, Conn. - One day after being recognized as the Allegheny Mountain Collegiate Conference's Player of the Week, Penn State Altoona women's volleyball's sophomore outside hitter Lauren Diller (Chambersburg, PA/Chambersburg) was named the Eastern College Athletic Conference's Division III South Region Offensive Player of the Week on Tuesday.
Diller had a huge week to help the Lady Lions go 4-0, including grabbing a pair of big AMCC victories.
In Wednesday night's 3-2 win at AMCC opponent Franciscan University, Diller had 19 kills, 10 digs, and three total blocks. In a 3-0 victory against non-conference foe Hollins University on Friday night, she finished with 13 kills and 15 digs. On Saturday afternoon, the sophomore posted a career-high 23 kills to go along with 16 digs and five total blocks in a 3-2 win over AMCC rival Penn State Behrend. Later in the day on Saturday, Diller totaled 13 kills and a career-best 18 digs in a 3-1 victory over non-conference opponent Wilkes University.
For the week, Diller finished with 68 kills (4.00 kills per set), 59 digs (3.47 digs per set), and eight total blocks (three solo blocks / five block assists / 0.47 blocks per set), and she also chipped in 16 set assists (0.94 assists per set). Diller tallied 74.5 points for the week, averaging 4.4 points per set.
This is Diller's first career ECAC Division III Player of the Week award.
Lady Lions volleyball is 8-8 overall and 4-0 in the AMCC. The team hosts nearby AMCC opponent Mount Aloysius College for a 7:00 p.m. match in the new Adler Arena tonight, Tuesday, October 3.