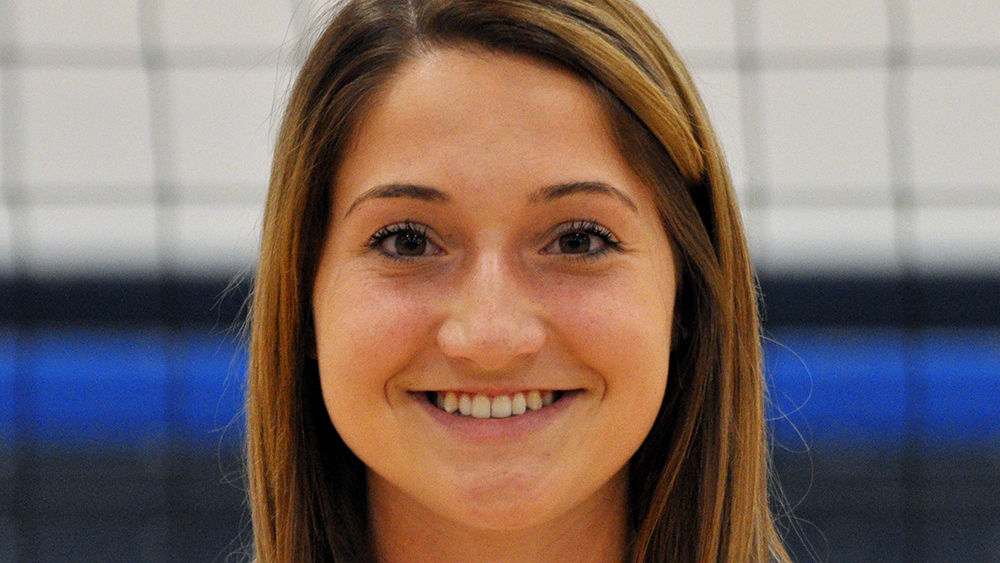 ORCHARD PARK, N.Y. - Penn State Altoona junior outside hitter Kelsey Bristol (Troy, PA/Troy) was named the Allegheny Mountain Collegiate Conference's Player of the Week in women's volleyball on Monday afternoon.
Bristol had a big week to help the Lady Lions go 2-1, including a pair of wins over AMCC opponents Pitt-Bradford and D'Youville College.
In a 3-0 loss at non-conference foe Penn State Harrisburg last Wednesday night, Bristol had seven kills, three service aces, and one block assist. In Saturday afternoon's 3-2 victory over Pitt-Bradford, she totaled 14 kills, 11 digs, one ace, and one block assist. Later that day in another 3-2 win against D'Youville, Bristol put up season-highs with 20 kills and 26 digs.
For the week, Bristol had 41 kills (3.15 kills per set), 37 digs (2.85 digs per set), four aces (0.31 aces per set), and two block assists (0.15 blocks per set). Additionally, she swung at a .286 clip and totaled 46.0 points (3.5 points per set).
This is Bristol's first AMCC Player of the Week award this season and the second of her career.
Penn State Altoona women's volleyball, which is 4-8 overall and 2-0 in the AMCC, travels for its next match against conference opponent Franciscan University on Wednesday, September 27 at 7:00 p.m.