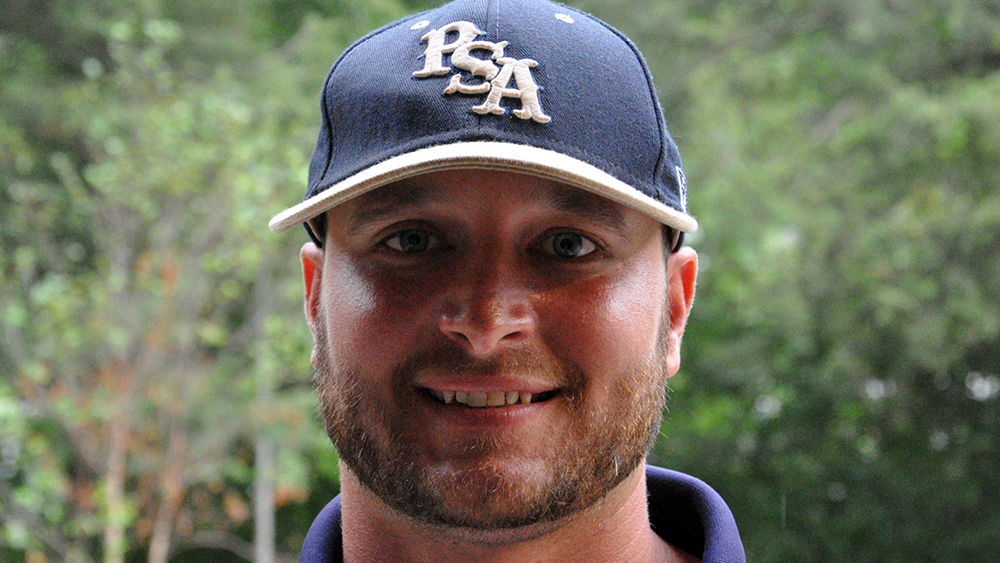 ALTOONA, Pa. - Penn State Altoona Athletics has announced the hiring of RJ Barnard as the full-time head coach of its varsity baseball program. In addition to coaching, Barnard will serve as the Athletics Equipment Manager.
Barnard was the team's interim head coach last season after being named to that position in December 2016. He will now step into a full-time staff role within the Penn State Altoona Athletics department.
"RJ has earned this opportunity through his dedication to Penn State Altoona as a former student-athlete, a part-time baseball coach, and a part-time staff member in our Athletics department," said Penn State Altoona Director of Athletics Brent Baird. "It is great to have another former Penn State Altoona student-athlete with a personal connection to the program on the ranks of our coaching staff. RJ has proven to be an outstanding recruiter, and I am pleased with the progress that the baseball team showed last season. I look forward to what RJ can accomplish with his team and for the department."
As Penn State Altoona's interim baseball coach last spring, Barnard guided a young Lions roster to a 19-21 overall record, including a 9-7 mark in the Allegheny Mountain Collegiate Conference (AMCC). The team's 19 victories were the most in a season for the program since 2011, and its 9-7 conference record was the squad's best since 2012. The Lions finished in fourth place in the AMCC regular season standings and earned their first postseason tournament berth in four years.
As the Athletics Equipment Manager, which serves all 14 of Penn State Altoona's varsity sports teams, Barnard will take on duties that include the maintenance of team uniforms and gear and handling various game day operations.
"I want to thank [Penn State Altoona Chancellor and Dean] Dr. Lori J. Bechtel-Wherry, Brent Baird, and the members of the search committee for allowing me the opportunity to join the Penn State Altoona Athletics department on a full-time basis while continuing to coach baseball at my alma mater," said Barnard. "I will continue to work hard to keep the Penn State Altoona baseball program on a track for success. Despite injuries and inexperience, last year's team fought through adversity to meet some big goals that we set before the season started. I look forward to this year's team taking another step forward."
Barnard will now continue to coach the same program for which he played from 2006-09. A mainstay at second base for the Lions, Barnard started all 167 games during his four-year collegiate baseball career. He still sits near the top of many all-time records for the program, including being ranked second in games played and started (167), runs scored (134), stolen bases (50), and assists (329), as well as third in at-bats (563), hits (197), walks (67), and triples (8). During his senior campaign in 2009, Barnard helped the Lions win their first-ever Eastern College Athletic Conference (ECAC) Division III South Region Championship.
Barnard's coaching career began in 2010, when he joined the coaching staff for the Flood City Elite travel baseball program. He spent four years with Flood City Elite before being hired as the assistant baseball coach at Penn State Altoona in September 2014. After two seasons as the Lions' assistant coach, Barnard was installed as the team's interim head coach last December.
Penn State Altoona baseball competes in the NCAA Division III and is a member of the AMCC. The program was resurrected in 1997 after a five-year hiatus from competitive play, and it transitioned into NCAA membership beginning with the 1999 season. Since becoming an NCAA member, the Lions have won AMCC titles in 2000 and 2011 and an ECAC regional championship in 2009. The team earned a berth into the NCAA Division III Tournament in 2011, when it became the first team in Penn State Altoona history to win an NCAA Tournament game.