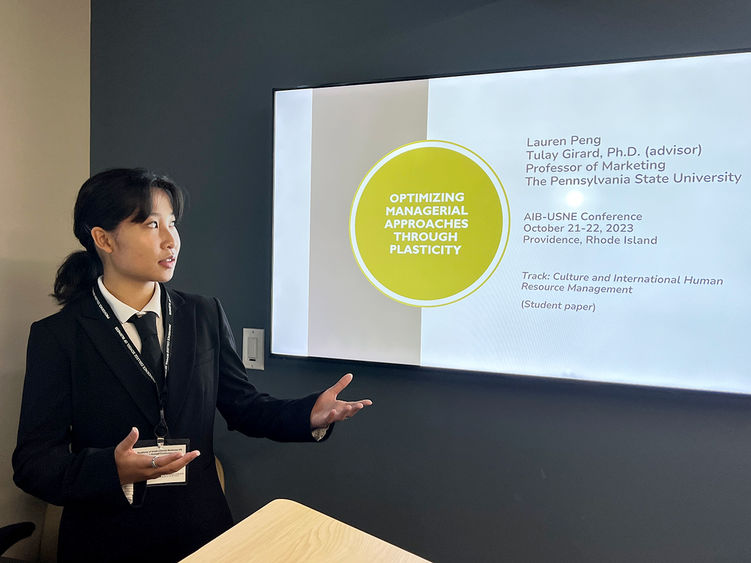 ALTOONA, Pa. — Lauren Peng, a second-year student at Penn State Altoona, presented her research at the Academy of International Business U.S. Northeast Conference in Providence, Rhode Island, on Oct. 21. Her paper focuses on the enhancement of managerial strategies through adaptability and flexibility.
Peng's research concentrates on the development of measurement scales designed to gauge various dimensions of managerial plasticity. These dimensions were drawn from existing academic literature and explored under the guidance of her research adviser, Tulay Girard, professor of marketing at Penn State Altoona.
The outcome of Peng's work is the creation of the Internal Branding Plasticity Model. This model is slated for future examination, as data is gathered from employees within a company to test its efficacy. The work contributes to a growing body of knowledge in the field of managerial studies, the researchers said, with a focus on adaptability and its impact on internal branding strategies.