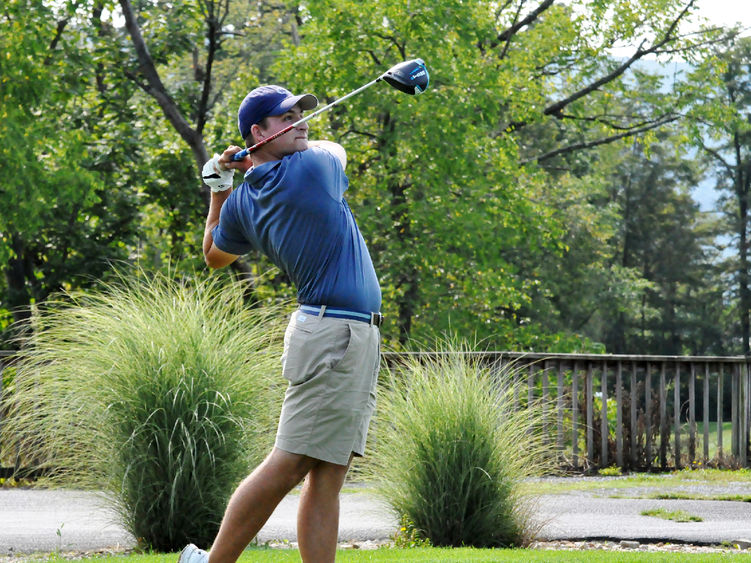 NORTH BOSTON, N.Y. — Penn State Altoona student-athlete Peter Nusbaum, of Pittsboro, North Carolina, was tabbed as the Allegheny Mountain Collegiate Conference's Golfer of the Week on Monday, Sept. 18.
Nusbaum played three strong rounds for the Lions last week, including setting a collegiate career-low score and helping Penn State Altoona to a tournament victory.
Last Monday, during day two of The Gauntlet at Dauphin Highlands Golf Course, Nusbaum fired a 68, which represented a collegiate career best, and also tied for the second-lowest score in a round by a Lions golfer in program history. Nusbaum shot 143 across two rounds at The Gauntlet, tying for eighth place individually out of 75 total competitors.
Nusbaum carried his momentum into this past weekend's Mountain Valley Collegiate Classic, combining for a two-day score of 147 to finish in third place out of 82 golfers and help the Lions take first place as a team. Nusbaum carded a 74 in Saturday's round, which was played at Summit Country Club, then shot 73 in Sunday's round on the Lions' home course, Sinking Valley Country Club.
This is Nusbaum's first AMCC Golfer of the Week award this season, and it is the third time in his collegiate career that he has picked up the weekly recognition from the conference.
Through five rounds this season, Nusbaum is leading Penn State Altoona in scoring average, shooting 72.8 per round.
Penn State Altoona men's golf returns to action, Tuesday, Sept. 19, to compete in the third annual Hite Cup, which will pit the Lions against nonconference opponent Westminster College in a round of match play. The match, which begins at 1 p.m., will take place at Laurel Valley Golf Club.