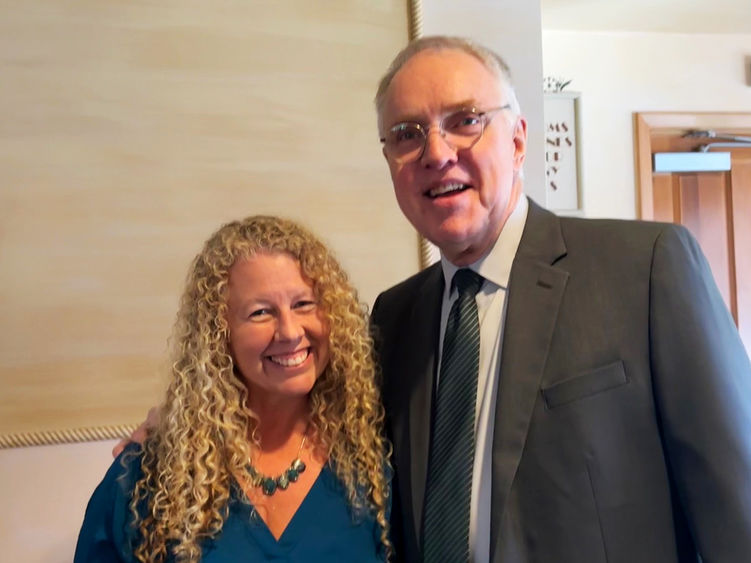 ALTOONA, Pa. — Erin Murphy, professor of English at Penn State Altoona, read and discussed poetry at the April 13 Blair County Chamber of Commerce breakfast event in honor of National Poetry Month.
Murphy, who serves as the inaugural Poet Laureate of Blair County, read an original poem that relates to the business community. "Given a Shot" is based on a real-life event in which a teen with autism, who did not typically get playing time on his basketball team, tied his school record by scoring 20 points in four minutes.
"The poem is about basketball, but the theme also applies to those who oversee employees or staff," Murphy said. "Just as the boy is lifted up by having his abilities recognized, workers can shine when they feel seen."
Murphy has a longtime connection to the Blair County Chamber of Commerce. She is a 2007 graduate of Leadership Blair County, a year-long leadership development program sponsored by the Chamber.
She is the author or editor of 13 books and chapbooks, including "Human Resources," forthcoming from Salmon Poetry of Ireland. More information on her work can be found on her website.