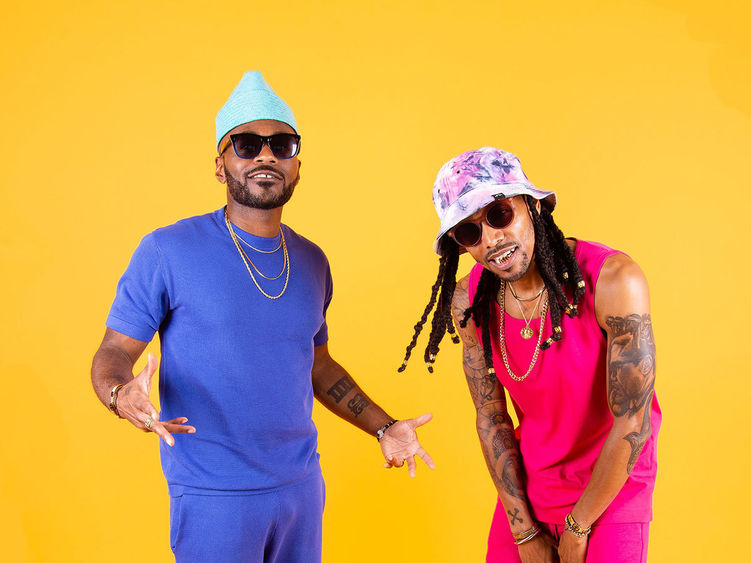 ALTOONA, Pa. — Penn State Altoona will host "Make a Joyful Noize," a music production workshop by Soul Science Lab, from 8 a.m. to 2:30 p.m. on Monday, March 20, in Room 115 of the Misciagna Family Center for Performing Arts. The workshop is open to all Penn State Altoona students.
"Make a Joyful Noize" is a multimedia universe that blends music, film, and movement to capture the energy of Black joy. The workshop teaches basic songwriting and music production techniques designed to help anyone use music to tell their story. Students will use the curriculum tools and Soundtrap program to produce their own short songs, which they will share at the end of the session. No previous experience is required.
Soul Science Lab (SSL) consists of Chen Lo and Asante Amin, who describe themselves as "innovative, Afro-futuristic griots" dedicated to cultivating the next generation of artists. Lo is a seasoned emcee, songwriter, educator, and creative director who has performed with the likes of Common, Erykah Badu, Rapsody, Sunni Patterson and The Last Poets. Amin is a multi-instrumentalist composer, producer, and educator and has shared the stage with several globally renowned artists, including Rhiannon Giddens, Jessica Care Moore, Blitz the Ambassador, Ismael Kouyaté, Mos Def, GZA and Wynton Marsalis.
The duo's current projects include "Soundtrack '63," "Make a Joyful Noize" (commissioned by Carnegie Hall), and "The Renaissance Mixtape" (commissioned by the Apollo Theater). SSL has released three studio albums: "Footprints," "The Visitor: Alter Destiny," and "Plan for Paradise." They have also developed a culturally responsive education platform for music creatives and educators at Soul Science University.
Limited spots are available. To register, email [email protected]. For further information, call 814-949-5452.