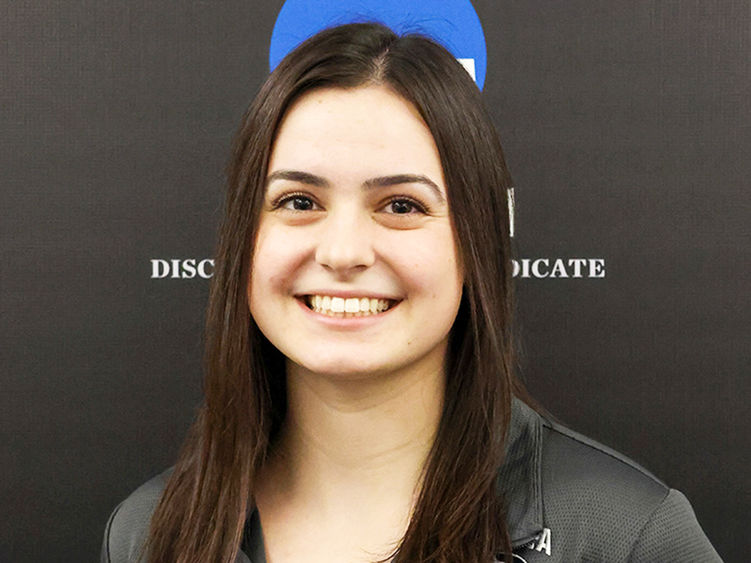 NORTH BOSTON, N.Y. — For the second straight week, Penn State Altoona student-athlete Grace Dangelo of State College was named the Allegheny Mountain Collegiate Conference (AMCC) Women's Swimmer of the Week when the league announced its slate of weekly awards on Dec. 12.
Dangelo helped Penn State Altoona to a 119-97 victory over non-conference opponent Lycoming College on Friday, Dec. 9, when she had a team-high three individual first places while being part of a second-place relay team.
Dangelo's first win during the meet came in the 50 Yard Backstroke, which she finished in 29.44. Her second victory was in the 50 Yard Butterfly when she recorded a time of 27.89. Dangelo's third first-place finish came in the 100 Yard IM, in which she clocked in at 1:04.25. In addition to her individual success, she was also part of the 200 Yard Medley Relay team that took second place with a combined time of 1:57.65.
This is Dangelo's second AMCC swimmer of the week award this season, and it also represents the 11th of her collegiate career with the Lions.
The Penn State Altoona women's swimming team possesses a 4-2 record in dual meets this season. The Lions return to action on Saturday, Jan. 21, at home, when the team will host Chatham University, Franciscan University, and Pitt-Bradford for a meet starting at 1 p.m.