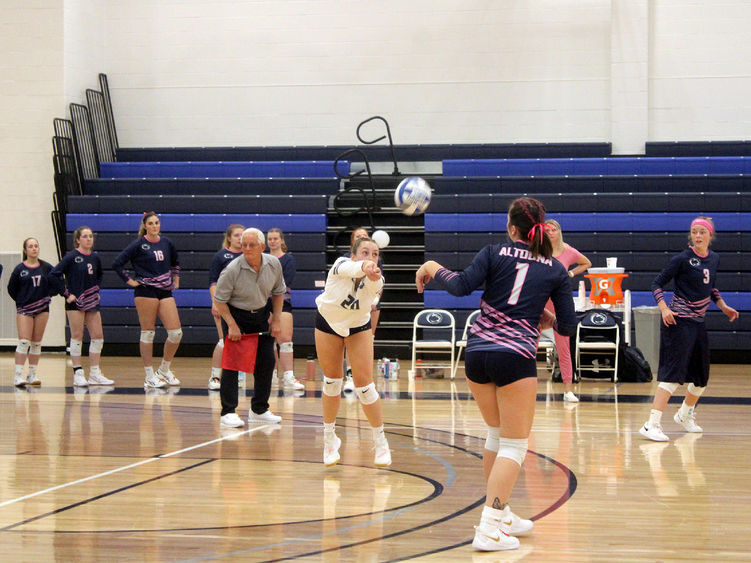 NORTH BOSTON, N.Y. — Penn State Altoona women's volleyball's libero Erin Lutz of State College, Pennsylvania, was announced as the Allegheny Mountain Collegiate Conference's (AMCC) Defensive Player of the Week on Oct. 31.
Lutz provided solid defense for Penn State Altoona during a 2-1 week for the Lions.
In Wednesday evening's 3-1 win at home over AMCC opponent La Roche University, Lutz totaled a career-high 34 digs, and she followed that performance by posting 10 digs on Friday night in her team's 3-0 sweep of non-conference opponent Lycoming College on the Lions' Senior Night. Lutz capped her week with 18 digs on Saturday afternoon, when Penn State Altoona battled to a tight 3-2 home loss against AMCC foe Alfred State College.
Lutz finished the week with 62 digs, averaging 5.17 digs per set. She currently leads the AMCC this season in digs per set (4.19) while ranking third in total digs (352).
This is Lutz's first AMCC Player of the Week award this season, and it is the third of her Penn State Altoona career.
Penn State Altoona women's volleyball is 10-12 overall and finished the regular season with a 4-3 mark in the AMCC. The Lions took the five seed in the upcoming AMCC Tournament and will travel to fourth-seeded Pitt-Bradford for a first-round playoff match this Wednesday, Nov. 2, at 7 p.m.