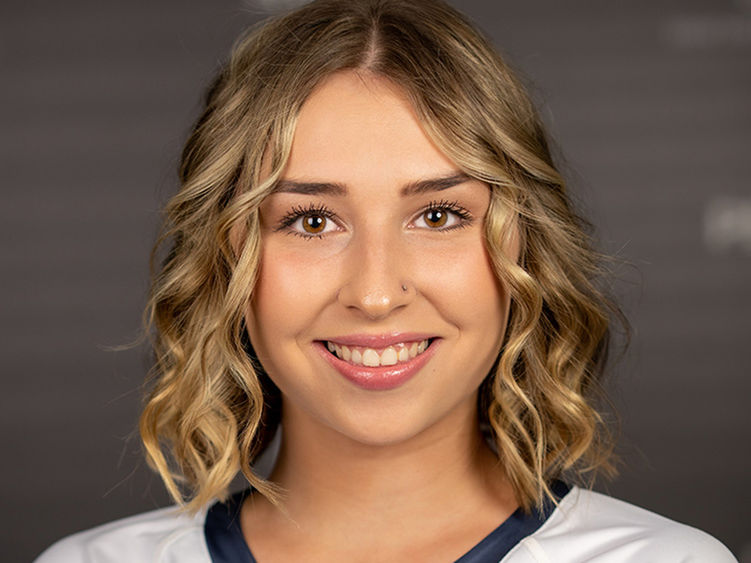 ALTOONA, Pa. — Penn State Altoona women's volleyball team's outside hitter Lacee Barnhart, of Bellefonte, was announced as the Allegheny Mountain Collegiate Conference's Offensive Player of the Week on Monday, Oct. 24.
Barnhart led Penn State Altoona's offense during a 2-1 week of matches for her team.
In Tuesday night's 3-0 sweep of AMCC opponent Pitt-Greensburg at home, Barnhart totaled five points on five kills while swinging at a .333 attack percentage. On Thursday evening, in the Lions' 3-1 victory at home over non-conference foe Elizabethtown, she had a match-high 21.5 points and 21 kills. Barnhart followed that by putting up a match-high 17 points on 15 kills and two service aces during Penn State Altoona's 3-1 loss at AMCC opponent Pitt-Bradford on Saturday afternoon.
For the week, Barnhart had 43.5 points (4.3 points per set) and 41 kills (4.1 kills per set) while compiling a .210 attack percentage and chipping in three assists and two aces. In the AMCC, she currently ranks fourth in kills per set (3.0), seventh in points per set (3.3), eighth in total kills (216), and ninth in total points (240).
This is Barnhart's second AMCC Player of the Week selection this season. She was chosen as the conference's Defensive Player of the Week on Sept. 12.
Penn State Altoona women's volleyball is 8-11 overall, including 3-2 in the AMCC. The Lions finish their 2022 regular season schedule with a trio of home matches this week, starting with a date against AMCC opponent La Roche University at 7 p.m. on Wednesday, Oct. 26.