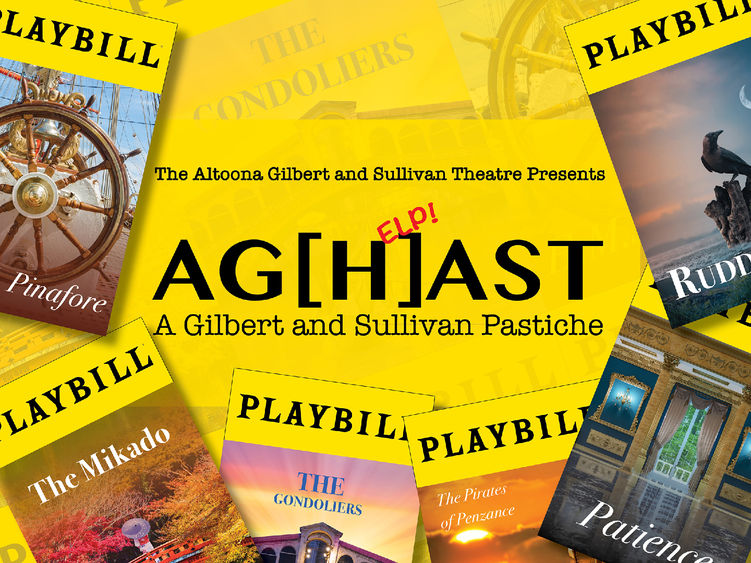 ALTOONA, Pa. — Penn State Altoona will present its fall theatre production, "AG[H]AST: A Gilbert and Sullivan Pastiche," at 7:30 p.m. on Wednesday and Thursday, Oct. 26 and 27, in the Wolf Kuhn Theatre of the Misciagna Family Center for Performing Arts.
"AG[H]AST: A Gilbert and Sullivan Pastiche" is an original project conceived and directed by Bonnie Cutsforth-Huber, professor of music, and KT Huckabee, teaching professor of dance and coordinator for performing arts at Penn State Altoona.
The plot finds the Altoona Gilbert and Sullivan Theatre (AG[H]AST) short of funds to continue operations. The theatre's artistic director, Jonathan O'Harrow, primes the diminishing theatre company to pull together to find local support. Through various vignettes of Gilbert and Sullivan songs and scenes, the members of the company shows their talent, spirit and love of their craft — and even invites the audience to help.
This performance is free and open to the public. Penn State Altoona students should register for this event on Connect. For further information, call 814-949-5452.