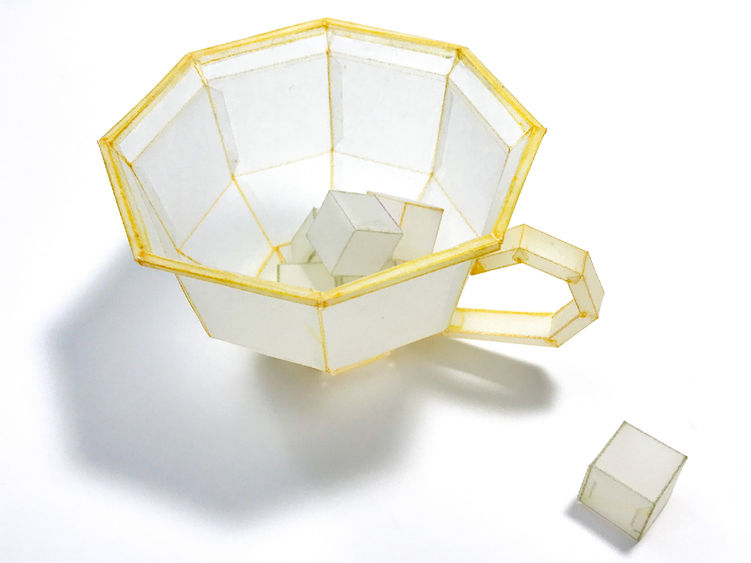 ALTOONA, Pa. — "Paper Planes," a body of work by Ivyside Juried Art Exhibition winner Jennifer Seo, will run Oct. 6 through Dec. 10, in the Sheetz Gallery of the Misciagna Family Center for Performing Arts. The exhibition is free and open to the public.
"Paper Planes" features paper recreations of objects found in Seo's old family photographs. Through these objects, Seo can connect with her family and locate her perspective as a Korean American despite not being present for the actual experiences shown in the photos. She says, "Commonplace objects embody a philosophy and culture that construct our lives. The handcrafted sculptures are a ritual of labor and time meant to carry the viewer beyond the immediate object to a thoughtful connecting point. These works are not about the objects, but the time of the objects."
Seo is currently an adjunct professor at Middle Tennessee University. She holds a Master of Fine Arts in painting and drawing from University of Texas at San Antonio (UTSA) and a Bachelor of Fine Arts from Baylor University. She also studied at So Moon Kim's Hagwon in Los Angeles from 2004-05 and worked for Karl Umlauf from 2013-17. Her work has been featured in solo and group exhibitions throughout the United States and internationally. Seo's awards include The Charles and Germaine Field Endowed Painting scholarship, Seldon Leavell Scholarship, and Sue Jockusch Endowed Scholarship at UTSA.
The Galleries are open Monday through Thursday, from 10 a.m. to 2 p.m., and before and during all events. For further information, call the Misciagna Family Center for Performing Arts at 814-949-5452.