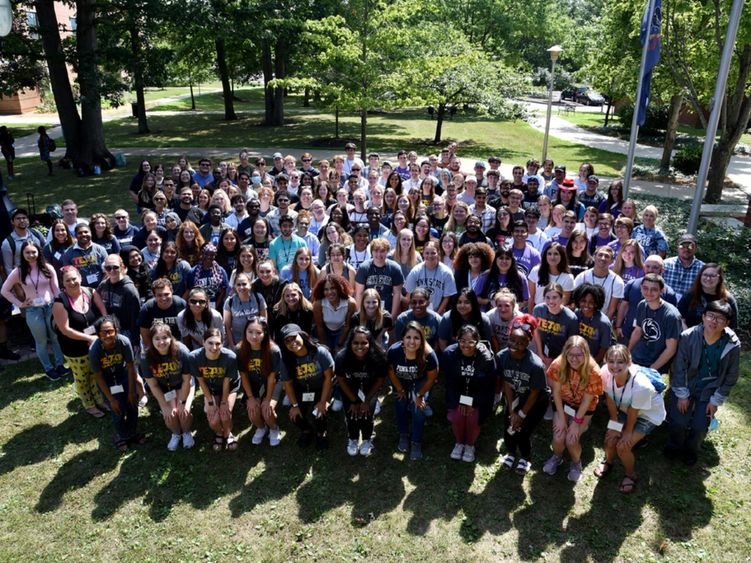 ALTOONA, Pa. — Nearly 250 students from every Commonwealth Campus took part in the annual Summer Leadership Conference (SLC), recently hosted by Penn State Altoona on Aug. 1–3.
Students attended several trainings, presentations and workshops aimed at enhancing their leadership, citizenship and networking skills. Topics included developing mission, vision and values statements; conflict resolution skills; cultural and inclusive leadership competencies; mentorship; and finding life balance.
"My experience at SLC was nothing short of amazing," says Penn State Altoona nursing major Arch Ackley. "Being able to connect with, meet and network with people from all over Pennsylvania was invigorating! Attending SLC helped me better develop and understand what my role in leadership does not only for my campus, but for the world."
The conference provides a challenging experience for participants where they learn to be bold and confident leaders personally and professionally, and are inspired to lead purposeful lives in both civic and global arenas.
"SLC is a great program for student leaders," says Penn State Harrisburg's Student Government Association president, Julia Hoffman. "It gives us the opportunity to network with other Penn State campus' student leaders and gain leadership skills that we can take back to our organizations to be more effective, intentional and authentic in how we choose to lead."
Amid the intensity of the conference, students also had time for fun with games, crafts and even a '80s dance party.
Photos from the conference are available on the Penn State Altoona Flickr page.
To learn more about leadership and leadership development at Penn State Altoona, contact the Center for Student and Civic Engagement at [email protected].