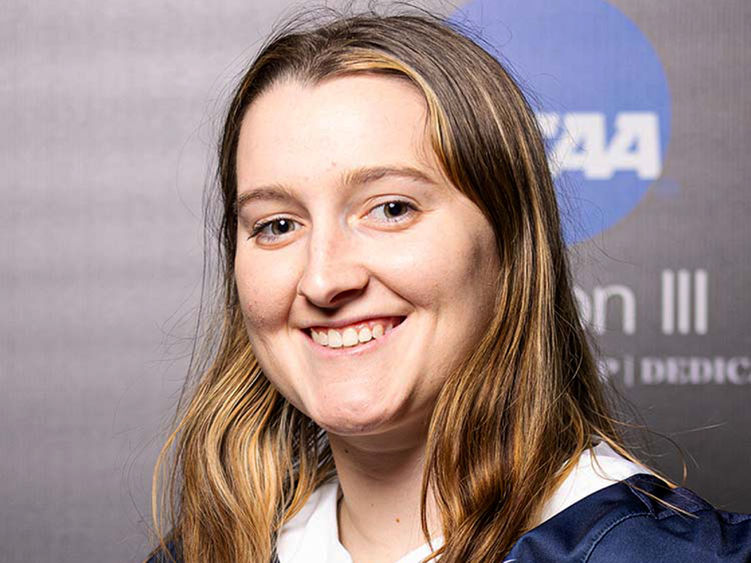 NORTH BOSTON, N.Y. – Penn State Altoona catcher Brooke Boonie (Petersburg, Pennsylvania/Juniata Valley) was selected as the Allegheny Mountain Collegiate Conference's Player of the Week in softball on Monday, March 28.
Boonie had a strong four-game stretch for the Lions last week in doubleheaders against nonconference opponents Juniata College and Geneva College.
In last Tuesday's 9-1 and 4-3 losses at Juniata, Boonie combined to go 4-for-5 in the doubleheader with her first collegiate home run, two runs scored, and two runs batted in. In Friday's 3-2 and 4-2 wins at home over Geneva, she was 1-for-5 with a double, a run scored, an RBI, and a walk.
On the week, Boonie went 5-for-10 (.500) at the plate with three runs scored, three RBIs, two doubles, one home run, and one walk. She was also solid defensively in her three appearances behind the plate last week, throwing out two base runners and finishing the week with a perfect 1.000 fielding percentage.
Boonie has played in 11 games this season for Penn State Altoona and has thrown out an AMCC-best seven base runners. She also ranks 11th in the conference in slugging percentage (.538), 16th in on-base percentage (.433), and 21st in batting average (.346).
Penn State Altoona softball is 6-7 overall this season. The Lions' next games are this Thursday, March 31, when they will host nonconference opponent Saint Vincent College in a doubleheader starting at 3 p.m.