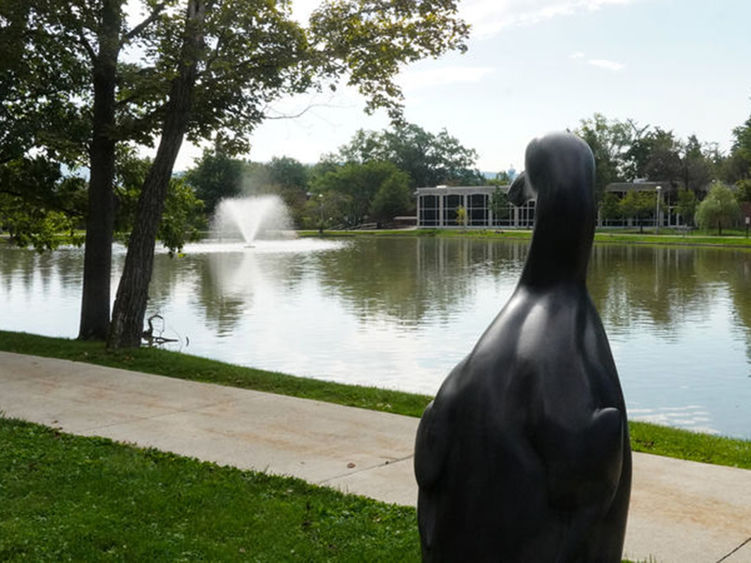 ALTOONA, Pa. — Lost Bird Project artist Todd McGrain will visit Penn State Altoona at 2:30 p.m. Friday, April 8, in the Slep Student Center.
McGrain will discuss the great auk sculpture located at the reflecting pond on campus, answer questions about the project, and greet community members.
As the presenting sponsor, Shaver's Creek Environmental Center brought the Lost Bird Project to central Pennsylvania. Last year, five sculptures of extinct North American birds arrived at Shaver's Creek and four partner sites where they will remain until August 2022.
Sculpture host sites have been providing bird educational programs during the project to highlight avian conservation issues in central Pennsylvania.