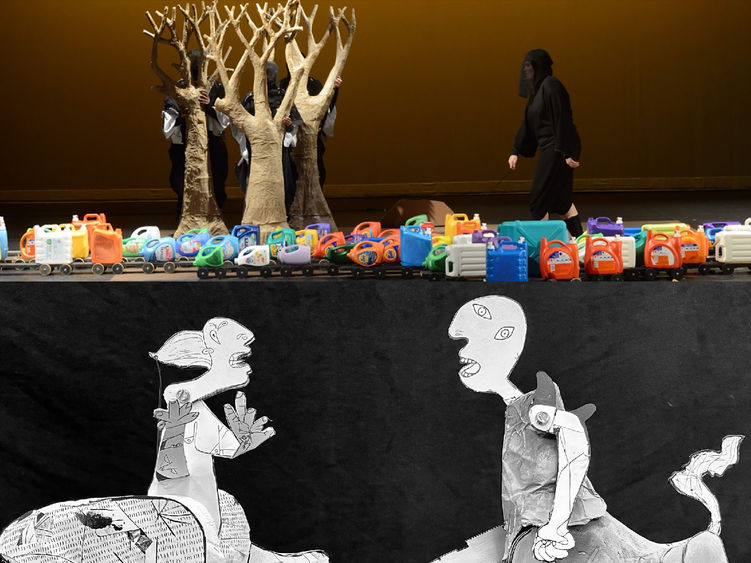 ALTOONA, Pa. — Penn State Altoona will host free double features of "theLASTree" and "Make or Break" 7:30 p.m. Wednesday through Friday, March 23 through 25, and 2 p.m. Saturday, March 26, in the Misciagna Family Center for Performing Arts. "theLASTree" is suitable for all audiences and for children over 6 while "Make or Break" is suitable for adults and teenagers over 13. A 30-minute intermission will take place between shows.
"theLASTree" is a lyrical family-friendly puppet show featuring seven vignettes with two main characters: Mother Nature, who asks for help as she explains her fear of the human-caused climate crisis, and the Last Tree, an ancient tree that is fed up with humans but refuses to die.
"Make or Break" is a puppet show featuring five expressionistic vignettes with four main characters. This show explores the culture of violence and how it is seen as a solution to resolve conflict and pursue peace.
Both programs were created by Laurencio Carlos Ruiz, associate teaching professor of theater arts and resident scenic designer at Penn State Altoona. He holds a master of fine arts degree in scenic design from Penn State and a bachelor of arts in graphic design from the Universidad Autónoma Metropolitana of Mexico, where he also studied industrial design and visual arts. His experience as an artist includes sets, costumes, puppets, masks and props for cabaret, theater and television. His photography, installations and performance artwork have been exhibited in the United States, Mexico, Japan, Germany, and the Czech Republic.
Tickets for performances are free and may be collected at the box office, open Monday through Thursday from 10 a.m. to 2 p.m. and before and during all performances. For further information, call 814-949-5452.