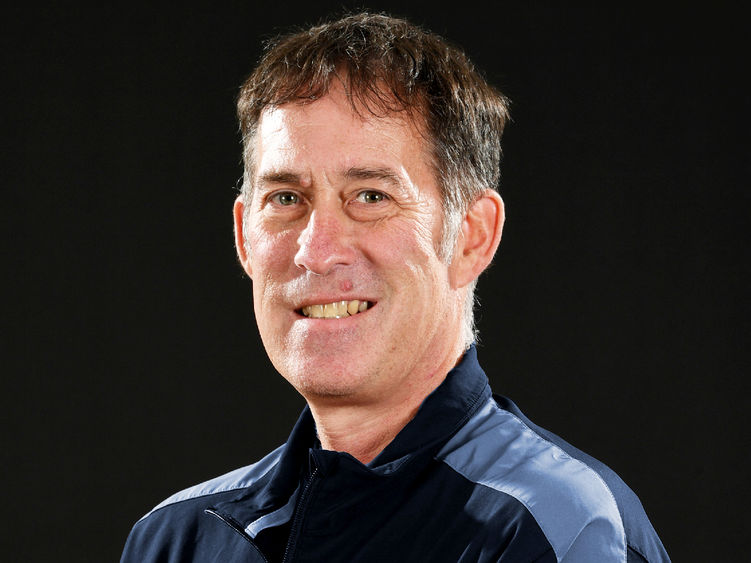 ALTOONA, Pa. — Penn State Altoona Athletics has announced the hiring of Bill Graham to be the head coach of its NCAA Division III women's softball program.
Graham brings 30 years of coaching experience to Penn State Altoona, including stints at Division I and II programs. In nine seasons (2009-18) as the head coach of Division II Indiana University of Pennsylvania, he racked up 256 wins, led the Crimson Hawks to Pennsylvania State Athletic Conference (PSAC) championships in 2011 and 2012, and coached the team to the program's first-ever College World Series appearance. Most recently, Graham served as the assistant softball coach for Division I Southeast Missouri State University, University of Akron and Youngstown State University.
"I am very happy to welcome Coach Graham to Penn State Altoona. His wide variety of experience at all levels of NCAA competition will be a great asset to move our program forward," said Penn State Altoona Director of Athletics Brent Baird. "We expect our team to compete for Allegheny Mountain Collegiate Conference championships and to have opportunities to advance to the national tournament. I am confident that Coach Graham can prepare our team for that challenge, and I know that he will also develop our team academically and will keep their wellbeing as his top priority."
Graham becomes the seventh head coach in the Division III era of Penn State Altoona's softball program. He is a 1994 graduate of Penn State Behrend.
"I'm very excited to be coming back to the area and coach at Penn State Altoona. My undergraduate degree is from Penn State, and it's where I started my coaching career 30 years ago," Graham stated. "To be able to come back to my family and west-central Pennsylvania is something I have been searching for. I can't wait to get started and help these young ladies become the best student-athletes they can be."
Graham graduated from Penn State Behrend with a bachelor of arts degree in psychology, and he served as the assistant coach of Behrend's softball program from 1992-95 before coaching as the assistant for the school's baseball program from 1995-98.
Graham remained in the Erie area for his next several coaching opportunities, working as the assistant baseball coach at Cathedral Prep High School (1998-99), the head baseball coach and assistant director of recreation at Division II Gannon University (1999-2001), and the assistant softball coach at Division II Edinboro University (2001-03). He moved on to become the assistant baseball and softball coach and interim softball head coach at Division II Saginaw Valley State University (2004-07), where he also obtained a master of arts degree in leadership and public administration in 2005. Graham went on to become the assistant softball coach at Division II Ashland University (2008-09), where he helped lead the team to a Great Lakes Intercollegiate Athletic Conference regular-season championship in 2009 and also helped host the Great Lakes NCAA regional that year.
Graham returned to western Pennsylvania in 2009, becoming the head coach of Indiana University of Pennsylvania's (IUP) Division II softball program, a position he held through 2018. In 2011, Graham guided the Crimson Hawks to their first-ever PSAC championship, a school record of 38 overall wins, a seventh-place final ranking in NCAA Division II, and the program's first berth to the College World Series. That season, Graham and his staff earned National Fastpitch Coaches Association Atlantic Region and PSAC Central Coaching Staff of the Year honors. In 2012, he helped lead IUP to its second PSAC title during a 31-win campaign for the Crimson Hawks. During his tenure at IUP, Graham compiled a 256-145-1 overall record for a program-best .638 winning percentage. He coached two All-American student-athletes, as well as numerous all-conference and all-region selections, and his team's grade point average finished at 3.2 or higher in each of his nine seasons.
Graham advanced to the Division I level for each of his next three coaching jobs, serving as the assistant softball coach at Southeast Missouri State (2018-19), Akron (2019-21), and Youngstown State (2021-22). At Southeast Missouri State, Graham was a member of the staff that received NFCA Mideast Region Coaching Staff of the Year honors in 2019, when the team finished with a school-record of 46 wins.
At Penn State Altoona, Graham succeeds Joe Merilli, who coached the Lions for each of the past six seasons and stepped down from the position last semester. Graham will inherit a Lions softball program that is coming off of an 11-13-1 overall record in 2021, including an 8-8 mark in the AMCC that put the team in fifth place in the conference's regular-season standings. Nine players return from last spring's roster.
In addition to his coaching duties at Penn State Altoona, Graham will serve as the athletics department's compliance coordinator, managing topics such as student-athlete eligibility and NCAA compliance.
Penn State Altoona softball will open its 2022 schedule in central Florida, where the Lions return to compete in The spring games from March 5-12 against Division III opponents from around the country. The squad starts its season on Saturday, March 5 against the University of Massachusetts at Dartmouth and Bridgewater State University at 10:45 a.m. and 1 p.m., respectively.