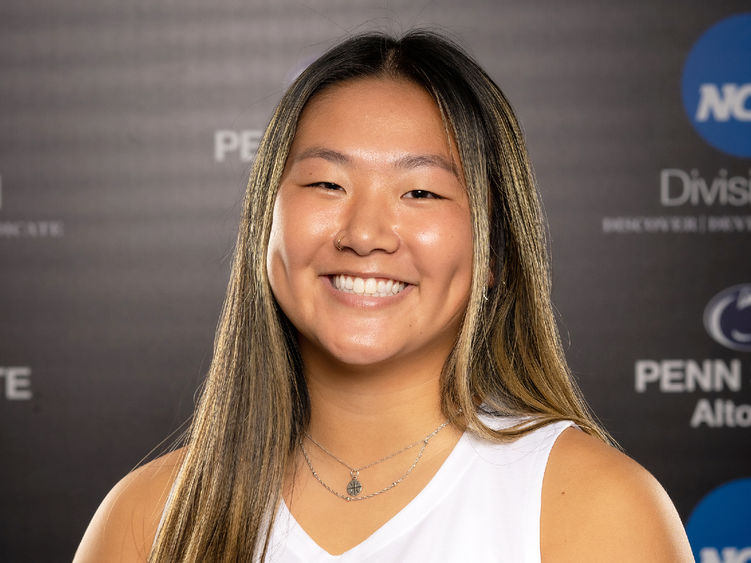 NORTH BOSTON, N.Y. — Penn State Altoona third-year guard Sarah Huston (Coatesville, Pennsylvania/Coatesville) was named the Allegheny Mountain Collegiate Conference's Player of the Week in women's basketball on Dec. 6.
Huston had a strong week at both ends of the court for the Lions in a pair of AMCC games.
In Wednesday night's 81-72 overtime loss at home to conference opponent La Roche University, Huston scored 11 points, grabbed five rebounds, nabbed five steals, and dished out two assists. In Saturday's 60-43 loss at AMCC foe Medaille College, the third-year guard totaled 11 points and 11 rebounds for her first collegiate double-double, and she also tallied three assists and two steals.
On the week, Huston averaged 11.0 points per game, 8.0 rebounds per game, 3.5 steals per game, and 2.5 assists per game. This is her first AMCC Player of the Week award of her collegiate career.
In the AMCC this season, Huston currently ranks first in steals (27), second in steals per game (3.0), sixth in three-pointers made (11), and eighth in three-point percentage (28.2).
Penn State Altoona women's basketball is 1-8 overall, including 0-3 in the AMCC. The Lions head to Cresson on Wednesday, Dec. 8 for their next game, when the team faces AMCC rival Mount Aloysius College at 5:30 p.m.