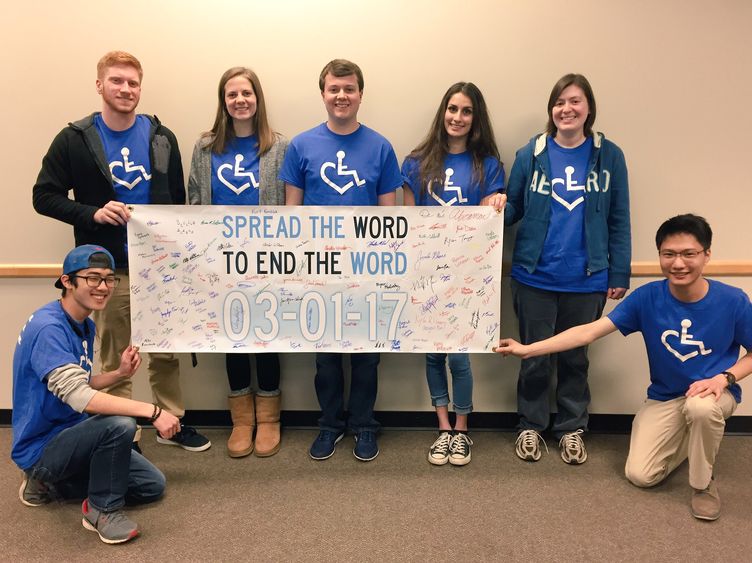 ALTOONA, Pa. — Students Advocating for Disability Awareness (SADA) at Penn State Altoona held a "Spread the Word to End the Word" banner-signing event March 1 in the Hawthorn Building to kick off intellectual disability awareness month. SADA's primary mission is to create inclusive environments on campus and in local communities for people with disabilities.
Spread the Word to End the Word takes place annually on the first Wednesday of March and serves as an international day of awareness to eliminate the word "retarded" from everyday usage. SADA garnered more than 130 online pledges and signatures from students, faculty and staff who vowed to eliminate the r-word from conversation and on social media.
Jordan Rhone, SADA president at Penn State Altoona, said that the r-word used in a derogatory context is demeaning and hurtful to individuals with disabilities.
"If we don't speak up now, the word will continue to be spoken, which means more innocent individuals are wrongly degraded," Rhone said. "The only r-word we want to hear is respect."
For more information on the cause or to take the pledge, visit r-word.org.